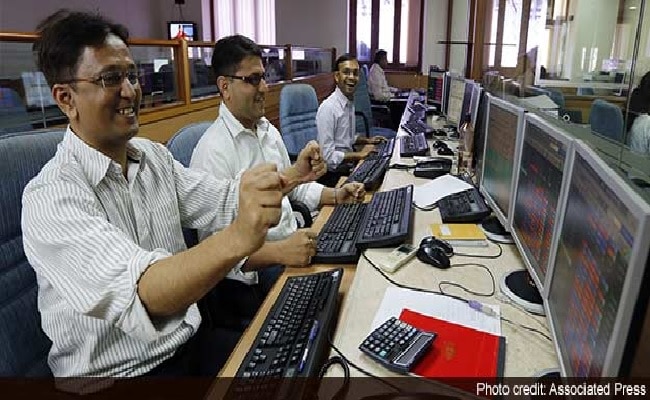 Indian stock markets may rally to new highs after the BJP won a landslide majority in Uttar Pradesh state elections, say markets observers. "Considering the fact that it's a thumping victory for the BJP, it will be a positive opening for the equity markets. Uttar Pradesh is a standout state and politically most important. It will be giving a lot of political equity to the government and this is going to be positive for the markets," said Anindya Banerjee, associate vice president at Kotak Securities. Indian markets reopen on Tuesday after Holi.
Sumeet Bagadia of Choice Equity Broking said Nifty could hit 9,100 levels on Tuesday. The Nifty meandered close to 9,000 level last week but could not break above that amid caution over the outcome of the state elections. On Friday, the Nifty had closed marginally higher at 8,934. The Nifty had hit an all-time high of 9,119 in March 2015.
Gaurang Shah of Geojit BNP Paribas Financial Services said Nifty has the potential to go up to 9,500 in the near term.
Analysts said that the decisive mandate for BJP in Uttar Pradesh will give a boost to the government's reform agenda and also strengthen its position in the Rajya Sabha. "With the Uttar Pradesh mandate, the government may further be emboldened to work towards further reforms in all realms of the government which will lead to structural changes in the country," said Dhruv Desai, director and chief operating officer of Tradebulls.
Beyond the election results, the market will be eying the Budget session of Parliament and the progress of key GST Bills, said market expert Ajay Bagga. The government is planning to roll out the new tax regime from July. On the global front, the US Federal Reserve's stance on interest rate, Trump administration's policies and French election results would be keenly eyed, he added. The US Fed rate-setting panel meets on March 14-15 to decide on interest rate.
The Sensex and Nifty have gained nearly 10 per cent so far this year. Better-than-expected third-quarter GDP numbers and earnings from India corporates, a supportive Budget and strong global markets have also lifted the sentiment on Dalal Street. Strong inflows from domestic investors have also supported the market while a steady rupee has further lifted the sentiment.
(With agency inputs)