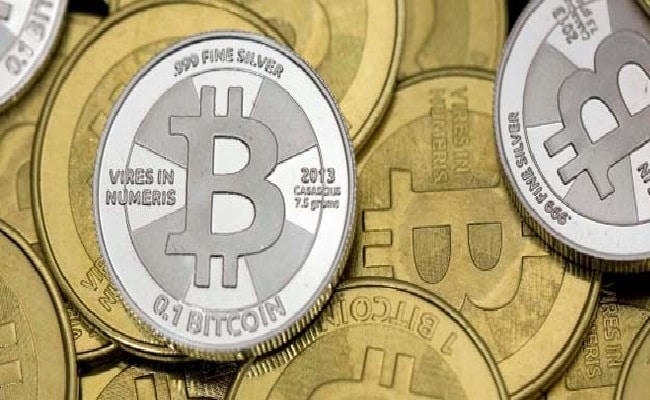 Highlights
Bitcoins lost as much as 18 percent on Wednesday on BitStamp
According to the trade website Coinmarketcap, Ethereum lost 26%
Bitcoin market cap fell to $165 billion against $232 billion a day ago
The virtual currency market across the world was rattled on Wednesday after Bitcoin slid to close to $9,850 for the first time since December 1, leaving the cryptocurrency down by close to half from its peak hit last month. Bitcoin, the largest and most prominent cryptocurrency, fell more than 11 percent in one day to hit $10,000 on the Luxembourg-based Bitstamp exchange, amid worries about a regulatory clampdown.
South Korean news website Yonhap reported that Finance Minister Kim Dong-yeon had told a local radio station that the government would be coming up with a set of measures to clamp down on the "irrational" cryptocurrency investment craze. Notwithstanding the quantum of fall, this is not the first time that reports from South Korea rattled the bitcoin markets. On January 11, the country's justice minister Park Sang-ki had announced that the Asian country, boasting of a significant chunk of bitcoin traders, was planning to draft Bill that seeks to close cryptocurrency trading.
Five Things To Know About The Recent Plunge In Bitcoins Prices
1. Bitcoin lost around 18% in a day and traded as low as $9,810 on the Luxembourg-based Bitstamp exchange at 9.50 pm, while Ethereum traded at $815 on BitStamp. On December 17, which is exactly a month ago, the bitcoin price was above $19,600, which is almost double of the current market price on BitStamp.
2. According to the trade website Coinmarketcap, Ethereum lost 24% in a day and and the next-biggest, Ripple, fell by as much as a third.
3. The experts are coming forward to claim that the market was headed for a major correction. Jamie Burke, chief executive of Outlier Ventures, a venture capital firm that is one of the biggest holders of top-10 cryptocurrency IOTA, said "Anybody that understands the technology knows there's going to be a correction - it's going to be a big correction and it's going to be indiscriminate, because there are no established fundamentals for anybody to distinguish between where there is and isn't value."
4. The market cap of bitcoin fell to $165 billion against $232 billion a day before. On January 9, the market cap was $253 billion.
5. In Indian bitcoin exchange market, the price fell to Rs 9,13,000 on Wednesday against Rs 10,19,000 on Monday and Rs 11,23,000 on January 10. On December 16 last year, a bitcoin could be bought on unocoin for over Rs 14,00,000, which is 33.5% more than the current price.