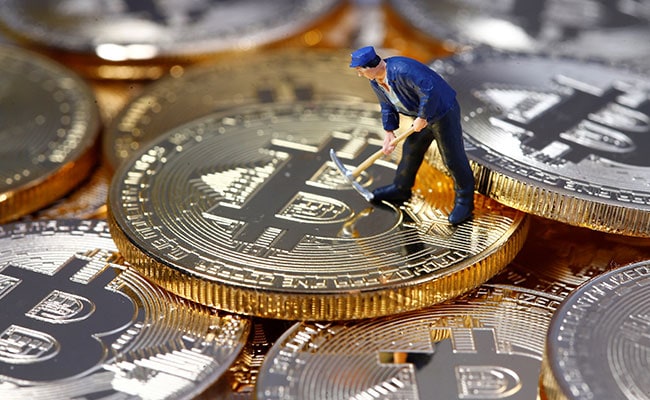 Bitcoin Vs Dollar Rate: The total market value of all cryptocurrencies surged above $1 trillion for the first time on Thursday, January 7, as Bitcoin surged to a record high, according to data by crypto coin trackers CoinMarketCap and CoinGecko. Bitcoin jumped more than 900 per cent to $38,655 on Thursday, from $3,850 in March 2020, as governments increase spending to tackle the economic impact of the COVID-19 pandemic. The market cap of all cryptocurrencies rose 10 per cent to $1.042 trillion on Thursday, according to data from CoinMarketCap. Bitcoin accounts for around 69 per cent of the total market capitalisation. Bitcoin is followed by Ethereum with a 13 per cent share. (Also Read: Bitcoin Surpasses $35,000 To A New High )
On Thursday, the price of cryptocurrency bitcoin achieved a new record high and soared past $40,000 for the first time, rising $10,000 in just five days. "The market capitalization of cryto to $1 trillion is a strong testament that crypto is here to stay. It has now classified itself as a macro asset class for investments that can't be ignored. It will further lead greater mainstream acceptance than ever before,'' said Sumit Gupta, CEO, and co-founder of CoinDCX.
''The recent Bitcoin rally that has today crossed the record $37,000 mark has positively impacted the Indian market. Globally we are seeing various governments and financial institutions trying to accommodate Crypto into its fold. We remain optimistic that India is a tech and economic power that will emerge as a key player in crypto and blockchain adoption,'' added Sumit Gupta.
However, on Friday, January 8, bitcoin fell more than five per cent, one day after crossing the $40,000 mark for the first time ever. The world's most popular virtual currency slid to as low as $36,618.36 on Bitstamp exchange, after reaching an all-time high of $40,402.46 in the previous session. The rival cryptocurrency ethereum also sank more than 10 per cent to as low as $1,064.89. Bitcoin has rallied more than 700 per cent since a low in March. It topped $30,000 for the first time on January 2, after breaching the $20,000 mark on December 16, 2020. (Also Read: Bitcoin Crosses $29,000 Setting New Record For 2020 Rally: All You Need To Know )
The cryptocurrency is also gaining traction with an increasing number of major investors getting convinced that Bitcoin will be a long-lasting asset with its potential for quick gains and inflation-hedging qualities The digital currency has recorded an uptrend, with a broader bull run that began in October 2020, after the US-based online payments company PayPal allowed its customers to use bitcoin on its network. Almost quadrupling in value, bitcoin surged exponentially since entering a four-digit value for the first time in 2013. Bitcoin was last up 8.79 per cent at $ 41,486.5 aginst the US dollar.
Some major banks across the globe are exploring possibilities to allow the issuance of digital currencies, however, bitcoin is still not recognised as legal by many central banks. A bitcoin is the the equivalent of cash, but in electronic form. It is similar to any other real-world currency. Bitcoin gives its holder a direct claim on the central bank, bypassing the commercial banks, providing a greater level of security as a central bank can never run out of the currency that it issues.