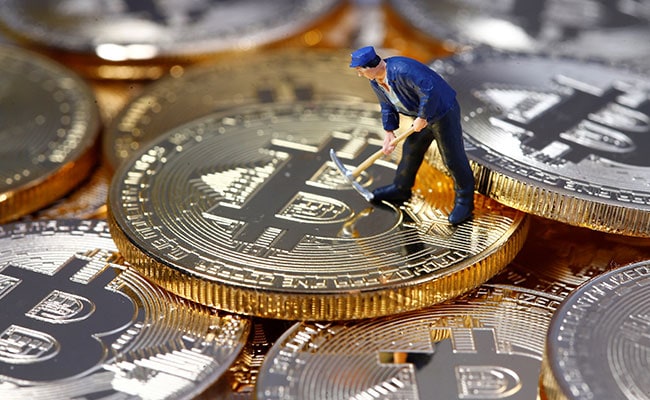 As bitcoin prices have been battered for the past few weeks, at least since the beginning of the year, now could be the right time to invest in bitcoins, if not the best. The cryptocurrency market has witnessed an upheaval in terms of price movement and also in terms of regulatory crackdown. But this doesn't mean that the cryptocurrency's era is close to over. It may be one of the low points.
Bitcoins Are Good Bets To Park Money. Five Things To Know
1. Bitcoin prices trade around Rs 6,13,000 on Coinsecure, while the international prices are around $8241. The prices are less than half of their peak achieved on December 17 last year. The price correction gives option to invest money in the assets to make hay when the next boom happens.
2. Though Union finance minister Arun Jaitley had warned the nation that bitcoin and other cryptoassets are not legal tender but the statement was made in reference to the illegal activities. There was no mention that the bitcoins are illegal.
3. The warnings issued by the Reserve Bank of India (RBI) and finance ministry have reiterated that bitcoins and other cryptocurrencies are not legal tender but as Crowdfire founder Nischal Shetty, who is set to launch a bitcoin exchange, said that bitcoins need not be legal tender for trading in them. The way US dollar are not legal tender, bitcoins are also not, says Shetty. But it doesn't stop anyone from making investments in it.
4. The Income Tax (I-T) department has issued hundreds of thousands of notices seeking tax demands from the capital gains earned on account of sale of bitcoins. Instead of getting fidgety, investors have a reason to rest assured that the bitcoins are being treated at par with other assets for which capital gains tax is being extracted from the investors. The tax department doesn't issue notices for charging tax on illegal activities such as extortion, kidnapping and sale of drugs or weapons. So, the issuance of tax notices to merchants and investors is implicit acceptance of the government that the bitcoin is a much an asset class as equity is. However, for want of a proper legal framework, government refrains from admitting the same.
5. From time to time, some organization or the other takes a step forward in accepting bitcoin as a means of payment. Recently, Japan's leading low-cost airline Peach Aviation clarifies its plan to accept bitcoin for airline ticket.