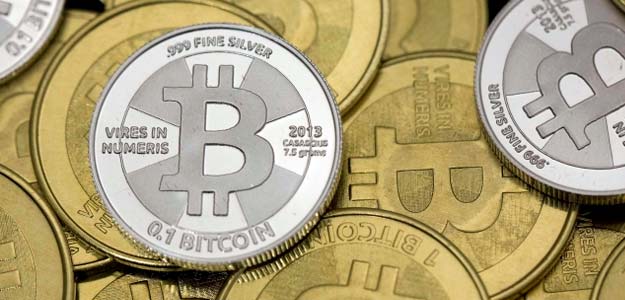 Highlights
Bitcoin prices are lower than the Monday price of $10,809
Just as bitcoin, other cryptocurrencies also fell significantly
Bitcoin prices hover around $10,000
After having recouped from the low of $10,000, Bitcoin (BTC) prices are again on the downswing. Around noon, bitcoin prices fell to $10,750 on Tuesday after falling from $10,809 on Monday on the Luxembourg-based BitStamp. In the past 24 hours, the highest prices of cryptocurrency was $10,995, while the lowest was $10,202.
The latest trigger for the plunge in bitcoin prices has been South Korea's plan to ban the use of anonymous bank accounts in cryptocurrency trading from January 30, regulators said on Tuesday in a widely telegraphed move designed to stop virtual coins from being used for money laundering and other crimes, reported Reuters. The measure comes on top of stepped up efforts by Seoul to temper South Koreans' obsession with cryptocurrencies. Everyone from housewives to college students and office workers have rushed to trade the market despite warnings from global policymakers about investing in an asset that lacks broad regulatory oversight.
Five Things To know about Bitcoin prices
1. Bitcoin prices fell 16% from $12,775 on January 20 to $10,470 on Tuesday.
2. The cryptocurrency prices are lower than Monday's closing prices of $10,809.
3. The prices in India are lower than the psychologically important mark of Rs 10 lakh. On Tuesday, bitcoin buy price was Rs 7,83,000, while the selling prices is Rs 7,80,000 on Coinsecure. On Unocoin, a bitcoin can be bought for Rs 8,05,000 while sold for a steeply low prices of Rs 7,08,000.
4. The bitcoin market cap also falls proportionately in tune with the price decline. The market cap of cryptocurrency is $176 billion while it was $216 billion barely two days ago. On January 16, the bitcoin price was $232 billion, while it was $241 billion on January 14.
5. Other cryptocurrencies also fell on Tuesday. While bitcoin hovers around $10,000, ethereum lost 10% to trade at $957, ripple lost 10% to trade at $1.26, litecoin lost 11% to trade at $171 and NEO lost around 13%.