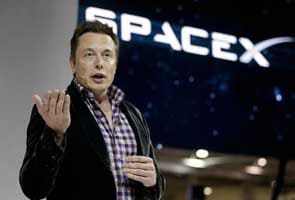 Highlights
File photo of Tesla Motors CEO Elon Musk
Tesla Motors chief executive and product architect Elon Musk is giving $1 million to a New York museum dedicated to preserving the legacy of the inventor who inspired its name.
The Tesla Science Center announced Mr Musk's donation on what would have been Nikola Tesla's 158th birthday.
Mr Musk will also install a Tesla supercharging station, the museum said on Thursday.
The museum is being built on the 16-acre site of Tesla's Wardenclyffe laboratory in Shoreham, Long Island. The Serbian scientist began an unfinished project there to send messages and electricity around the world wirelessly.
Mr Tesla is known for his work with alternating current and experiments with X-rays.
Musk co-founded PayPal and also runs space contractor SpaceX. His donation comes after a request from Tesla fan and museum backer Matthew Inman of TheOatmeal.com.