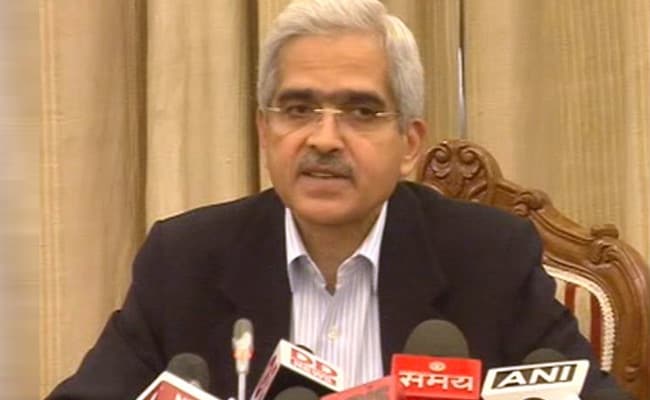 New Delhi:
A bill on addressing bankruptcy issues in the financial sector is ready and is likely to be introduced in Parliament soon, Economic Affairs Secretary Shaktikanta Das said on Thursday.
While the Insolvency and Bankruptcy law that has been enacted deals with the corporate sector, LLPs and partnership firms, there is another world of financial firms like the banks, the mutual funds or the non banking finance companies, he said.
"So as far as the financial sector entities are concerned, the Finance Minister has announced that the government will be introducing a Bill for resolution of financial firms...for which we have undertaken very extensive consultation the bill is ready, and it is ready to be introduced," he said.
Outlining the focus of the Budget 2017-18 at an event organised here by industry body Assocham, Das said, one of its objectives was strong fiscal focus.
"Finding that right balance is very important. You find that right balance...by targeting those sectors of the economy where you need to spend more and you target a certain level of debt to GDP ratio, that is the Government of India's borrowing or state's borrowing should be this much by this year," he said.
The FRBM committee headed by former revenue secretary N K Singh has recommended that the fiscal deficit of both the centre and states put together should be 60 per cent in 2023.
"So, although the committee had recommended 3 per cent for the next three years, the government decided to adopt 3.2 per cent and...is very much within the agenda of fiscal prudence because with 3.2 per cent the government will be able to reach 60 per cent debt to GDP ratio of the general government by 2023," he said.
Therefore, the government is very much within the fiscal path, he said but "you have utilised whatever opportunities are available within that fiscal path to spend more in sectors like infrastructure, health, education, rural development and agriculture".
On the H1B visa issue, Das said that so far India is not impacted by it despite apprehensions expressed in some quarters.
"H1B visa issue which is something that is still playing out...we have to really wait and watch. The government is interacting with the industry. So far as India is concerned, India has not been impacted so far. There are apprehensions being expressed in various quarters," Das said.
"There would be engagement between Government of India and United States, we need to talk to them, we need to resolve issues. So far nothing has happened that really has affected us. In any case the government is in constant touch with the industry, whatever steps have to be taken, the government will take up these matters with the government of United States," he said.
Observing that there is global uncertainty but indications are that growth will pick up going forward.
There is uncertainty with regard to economic policy which the developed countries are going to adopt, he said, adding, "we have to see how this Brexit negotiations play out, what kind of protectionist approach is taken, how much of openness of movement of goods, services and manpower is maintained in the negotiations between Britain and EU."
There are indications that central banks of developed economies will increase interest rates.
"What kind of expenditure is going to be undertaken by developed countries as part of fiscal expansion...the indications are that developed countries will take some amount of fiscal expansion in terms of additional spending on infrastructure and other sectors, if they do so its good for the world economy and also for India," Das added.
(This story has not been edited by NDTV staff and is auto-generated from a syndicated feed.)