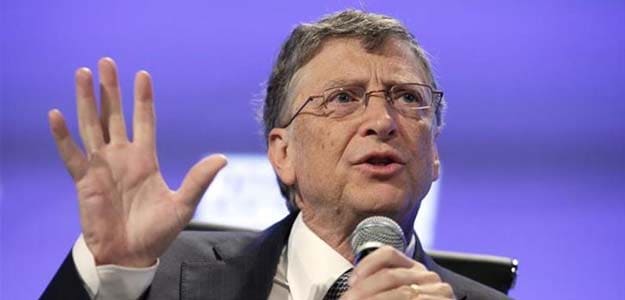 Singapore:
China should do more to encourage wealthy Chinese to donate to charitable causes and to make philanthropy a common practice in the world's most populous country, Microsoft co-founder Bill Gates said on Sunday.
Gates, who runs the $38 billion Bill and Melinda Gates Foundation, said he thought people in China would take cues from central leadership on donations and worthy causes.
"When you have something like a disaster (in China) you see the basic generosity, but if you look at systemic things like giving to health causes, giving to universities to do research, giving to handicapped people, it's not there yet," Gates told Reuters in Singapore.
Governments should consider introducing policies that would encourage potential donors, such as making charity donations tax deductible, he said.
According to the World Bank, the average income per capita in China was $6,091 in 2012. But the country's rapid economic growth has mainly benefited those in cities, with people in many rural areas living on annual incomes below $1000 and struggling with access to adequate healthcare.
Despite the huge wealth creation seen in Asia over the past decade, philanthropy has not taken off. Charitable activities focus mostly on local causes.
Gates, along with fellow billionaire Warren Buffett made headlines in 2010 when they asked 50 of China's richest people to a philanthropy dinner and a third turned the invitation down, reportedly due to fears they would be pressed to donate money.
Donations by China's top 100 philanthropists in 2013 fell to $890 million, a 44 per cent drop from 2012, according to the Hurun Report. The previous year donations fell by 55 per cent.
Among the possible reasons cited for the sharp decline in donations was a number of scandals involving charities in China that led to concern over possible misuse of funds.
The World Giving Index, compiled by the Charities Aid Foundation, ranked China 133 out of 135 countries surveyed when it ranked the percentage of people who give money to charity, volunteer or have helped a stranger.
Gates and Buffett are encouraging billionaires to give away at least half their wealth during their lifetime through their "Giving Pledge". Fewer than ten Asian billionaires have added their name to the list so far.
There are now 444 billionaires in Asia, according to Forbes magazine.
Copyright: Thomson Reuters 2014