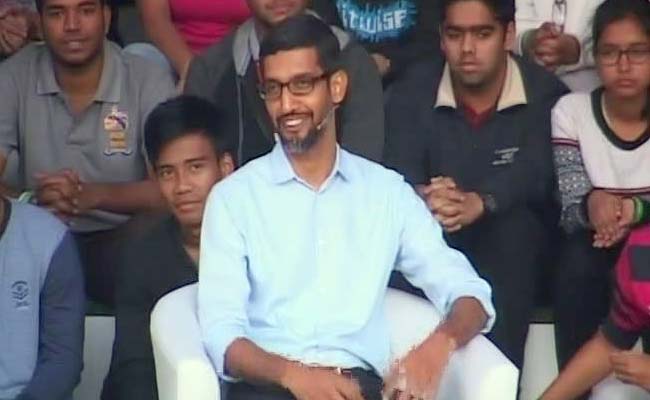 Kharagpur:
Confident that India will soon be a global player in the digital economy, Google CEO Sundar Pichai today said that in the next 3-4 years, big software companies will be coming out of the country.
"India will be a global player in the digital economy and it will be competitive with any country in the world. There is a timing issue. We are doing well as a country. We need to stay at it. We need a few more years and we will get to it. I am absolutely confident,"
Mr Pichai said at IIT Kharagpur campus. He was asked by a student to comment on whether India can take on China.
He said within the next five to ten years, they will see big global software companies coming out of India. Mr Pichai advised Indian companies to aim higher and compete with MNCs, as the local market is not large enough to invest in technology.
"Part of the problem is that in India, the potential is there and market is developing. It will take a few more years for it to realise it's potential. Digital market is still developing," Mr Pichai said, while asking Indian companies to set their sights higher as trends are in their favour.
(This story has not been edited by NDTV staff and is auto-generated from a syndicated feed.)