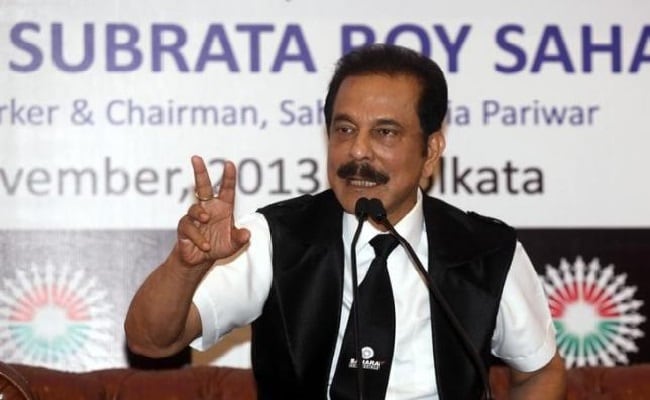 The Supreme Court on Monday ordered auction of Sahara's Aamby Valley project after the group failed to make payment to market regulator Sebi. The 8,900-acre Aamby Valley project near Lonavla, Maharashtra is one of the flagship projects of the Sahara group.
The Supreme Court had earlier this month
said that if the Sahara group failed to deposit Rs 5,092 crore by April 17, it will be "compelled" to auction its Rs 34,000-crore Aamby Valley property, near Pune.
The top court had earlier directed attachment of Sahara Group's prime property for realisation of money to be paid to its investors. It had also asked the group to provide it the
list of "unencumbered properties"
which can be put for public auction to realise the remaining over Rs 14,000 crore of the principal amount of around Rs 24,000 crore that has to be deposited in the Sebi-Sahara account for refunding the investors.
The
Supreme Court had on May 6, 2016
granted a four-week parole to Mr Roy to attend the funeral of his mother. His parole has been extended by the court ever since. Mr Roy was sent to Tihar Jail in Delhi on March 4, 2014.
Besides Mr Roy, two other directors - Ravi Shankar Dubey and Ashok Roy Choudhary - were arrested for failure of the group's two companies - Sahara India Real Estate Corporation (SIRECL) and Sahara Housing Investment Corp Ltd (SHICL) - to comply with the court's August 31, 2012 order to return Rs 24,000 crore to their investors.
The Supreme Court today also directed Subrata Roy to appear in court on April 27.