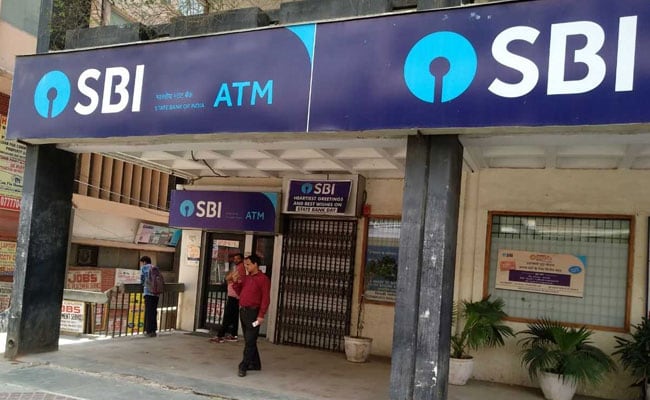 SBI or State Bank of India offers a mobile app that lets users transfer funds using a virtual payment address or a bank account along with the IFSC code. This was said by the country's largest bank on microblogging site Twitter. Called BHIM SBI Pay, the mobile app is based on the Unified Payments Interface or UPI, a system that enables transfer of funds between accounts of different banks into a single mobile application. In order to send or request funds using the BHIM SBI Pay app, the user has to make sure that his or her mobile number is linked to the bank account and he or she is in possession of the debit card linked to the account.
#BHIMSBIPay app is a payment mechanism, through which funds are transferred using a Virtual Payment Address or a bank account and IFSC, at your convenience all through the year. Download the app today Google Play Store: https://t.co/GT1KjkKshb
iOS: https://t.co/dSCH04zGsR#SBIpic.twitter.com/w7R2oQazBk

State Bank of India (@TheOfficialSBI) June 1, 2018
Here are 10 things to know about mobile app BHIM SBI Pay:
1. Money transfer limit of BHIM SBI Pay
Transfer of funds worth a maximum of Rs 1 lakh per transaction is allowed via mobile app BHIM SBI Pay. The maximum amount of transactions allowed per day is also capped at Rs 1 lakh.
2. Additional functions of BHIM SBI Pay
Mobile app BHIM SBI Pay allows users to recharge their prepaid, postpaid and DTH or Direct-To-Home connections, and order food via mobile apps such as Swiggy and Freshmenu, pay bills for utilities such as water, electricity, gas and landline, among other facilities.
3. Mode of transfer via BHIM SBI Pay
Mobile app BHIM SBI Pay supports five types of transactions: transfer through virtual ID, transfer through account number along with the IFSC code, collection or request of money based on virtual ID, transfer through Aadhaar number and transfer by scanning the QR code.
4. Who can use BHIM SBI Pay
Mobile app BHIM SBI Pay allows account holders of banks participating in UPI to send and receive money from their smartphones with a virtual payment address. No additional details are required other than the virtual payment address, according to SBI's website - sbi.co.in. Other than the VPA or virtual payment address, the receiver's bank details such as account number and IFSC code are not required. Any individual holding a bank account with a UPI-enabled bank can send or receive funds using the BHIM SBI Pay app. In such a case, SBI acts as a Payment Service Provider (PSP) and the other bank as a payer or payee.
5. Virtual Payment Address under BHIM SBI Pay
A virtual payment address is in the format "xyz@sbi" and is a unique ID assigned to a user. "BHIM SBI Pay enables users to create any number of virtual addresses to send and receive payments as well as transact with UPI-integrated merchants. Users can create a VPA while registering themselves on the app.
6. How many accounts can be linked with BHIM SBI Pay
#DidYouKnow that the integration of #BHIMSBIPay and fin tech Tapzo allows UPI payments to 63,000 merchants across India? Have you signed up yet? @TapzoApp#SBITrivia#SBI#StateBankOfIndia#BHIMSBIPay#UPI#DigitalIndia#FundTransferspic.twitter.com/hA5mNCqW2a

State Bank of India (@TheOfficialSBI) June 5, 2018
Several bank accounts can be linked to one VPA "depending on the functionality/ies being made available by the respective PSPs (Payment Service Provider)", according to the SBI website.
7. Lost mobile phone
"In case of mobile loss, one needs to simply block his mobile number thus no transaction can be initiated from the same mobile number which is a part of device tracking and at the same time MPIN would be required for any transaction which is not to be shared with anyone," according to SBI.
8. Reversal of payment
UPI or Unified Payments Interface "provides for real time reversals for technical declines and the amount would be transferred back to the payer account immediately", according to SBI.
9. How to change default account
To change the default bank account to be used with BHIM SBI Pay, the user is required to log in to the app. Once logged in, the user may select 'Account Management' - 'Account' - and click on the 'Preferred Account Button' to set the selected account as default account.
10. How to transfer (send or receive) money via BHIM SBI Pay
Once logged in to the app, the user can proceed by selecting between 'Navigate to Pay' or 'Navigate to Collect' for sending or receiving money, respectively. After this step, the user is required to enter details such as debit account number and payee address (VPA or account+IFSC) to send money. To receive money, the user is required to enter the payer's VPA along with other details.