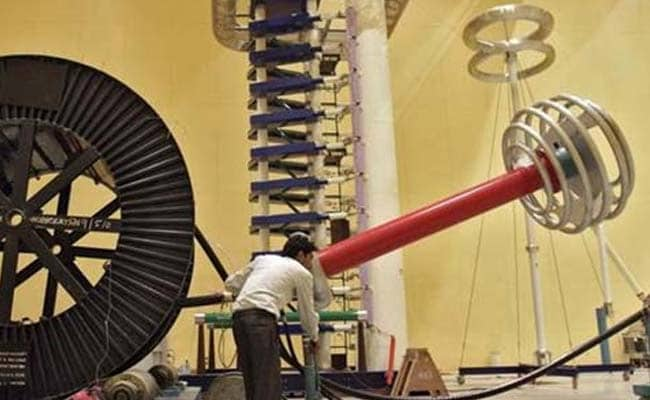 Shares of Bharat Heavy Electricals Ltd (BHEL) surged as much as 5.6 per cent to hit intraday high of Rs 146.80 after the state-run company reported a better-than-estimated net profit in the September quarter aided by higher other income.
BHEL posted net profit of Rs 109 crore on sales of Rs 6,780 crore compared with loss of Rs 180.78 crore during the same quarter last year. Earnings reported by BHEL were ahead of Street estimates as analysts polled by NDTV Profit expected BHEL to report net profit of Rs 59.2 crore on sales of Rs 6,466 crore.
BHEL's other income came in at Rs 196 crore.
BHEL's EBITDA or operating profit during the quarter was at Rs 155.14 crore.
BHEL had an outstanding order book of Rs 1,033,00 crore at the end of September quarter.
As of 2:12 p.m., shares of BHEL traded 3.3 per cent higher at Rs 143.65, outperforming the Nifty which was trading on a subdued note.