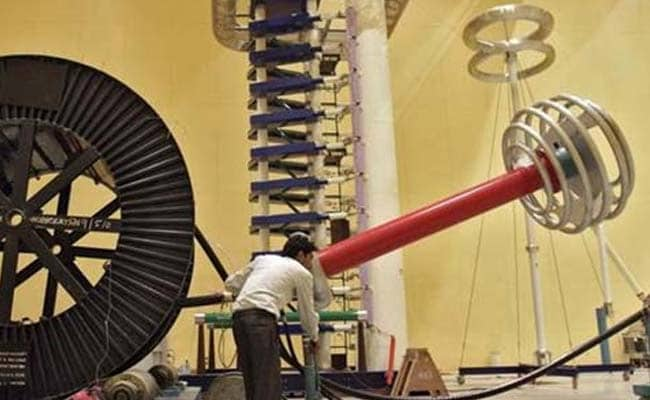 Shares of capital goods maker Bharat Heavy Electricals Ltd (BHEL) surged over 7 per cent on Tuesday after the Delhi-based company reported better than estimated earnings for the October-December quarter.
BHEL reported a net profit of Rs 94 crore in December quarter compared to a net loss of Rs 1,102 crore last year. Its revenue jumped 18 per cent annually to Rs 6,187 crore compared with Rs 5,232 crore in the corresponding quarter of last financial year.
Analysts polled by NDTV Profit had estimated its net profit to come in at Rs 77 crore on sales of Rs 6,151 crore.
Other than higher sales, lower expenses also helped BHEL report strong earnings in the third quarter of current financial year. Total expenses of BHEL fell 12 per cent to Rs 6,310 crore compared to Rs 7,165 crore last year.
Meanwhile, other incomes of BHEL came in at Rs 136 crore compared to Rs 171 crore last year.
As of 2.55 pm, BHEL shares traded 6 per cent higher at Rs 152.7 apiece compared to 0.48 per cent drop in the broader Nifty.