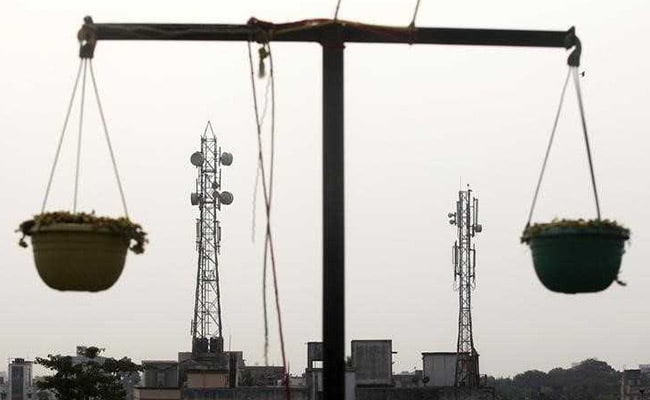 The government on Wednesday cleared a proposal to give telecom operators the option to defer payment of spectrum-related installments for next two financial years. In an official statement, the Cabinet Committee on Economic Affairs said the move was aimed at easing the cash outflow of the telecom service providers facing financial stress. Companies opting for the scheme would be allowed to defer spectrum dues for either or both of financial years 2020-21 and 2021-22, it said. India's telecom industry is struggling with lakhs of crores in debt, cut-throat competition and a Supreme Court ruling favoring the telecom department have forced major telecom players to bear record quarterly losses.
Here is your 10-point guide to this big story:
The deferred amount will be spread equally in remaining installments to be paid by telecom companies. However, interest - as stipulated while auctioning the concerned spectrum - will be charged so that net present value (NPV) is protected.

This will give telecom companies until April 2022 to commence payment for those two years but make them bear interest.

The government said improved financial health of telecom operators will ensure quality services for the consumer, and give a fillip to both employment and economic growth. The decision for deferring spectrum payment installments will be implemented within a fortnight, it added.

Shares in Bharti Airtel, Vodafone Idea and Reliance Industries - the parent company of Reliance Jio Infocomm - ended 2.52 per cent, 6.08 per cent and 0.63 per cent lower respectively on Thursday. Analysts say the much awaited announcement fell short of industry expectations.

AK Prabhakar, head of research at IDBI Capital, said the option to defer spectrum payments is "not a big deal. AGR total waiver should be the biggest lifeline for telecom operators along with this."

The Supreme Court last month ruled in favour of the telecom department in a matter related to adjusted gross revenue (AGR), allowing it to collect overdue levies and interest of Rs 1.47 lakh crore from telecom operators.

That put at risk the operations of leading operators such as Vodafone Idea and Bharti Airtel, which have warned that their operations may be under threat unless the government stops hitting operators with higher taxes and charges. Bharti Airtel and Vodafone Idea reported record losses for the quarter ended September 30.

The payment dispute centres around the definition of adjusted gross revenue. Telecom providers in the country pay the Department of Telecommunications (DoT) 3-5 per cent of their AGR in spectrum usage charges and 8 per cent as licence fees.

Companies have long argued that AGR should comprise just revenue accrued from core services, while the government says it should include all revenue. In last month's ruling, the top court upheld the telecom department's definition of AGR.

Aggressive pricing of high speed data by Reliance Jio, which launched commercial operations in September 2016, has led to intense competition in the sector. Vodafone Idea, Bharti Airtel and Reliance Jio have decided to hike their tariffs in the coming weeks. The price hikes would mark the first upward revision in more than a decade and come about six weeks after Jio announced its decision to charge its customers 6 paise per minute for making voice calls to other networks.