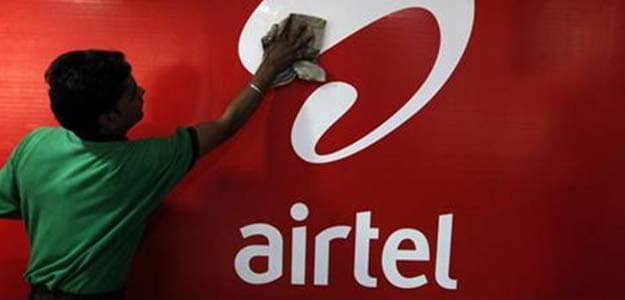 New Delhi: As the deadline approaches for applying for niche bank licences, telecom major Bharti Airtel said on Thursday that it will apply for setting up a payment bank while SKS Microfinance will seek permit for a small finance bank.
Final norms for niche banks were issued by the Reserve Bank of India (RBI) in November 2014 and applications have been invited till February 2.
Private sector lender Kotak Mahindra Bank will have a 19.9 per cent stake in the proposed banking venture of Bharti Airtel.
Airtel's proposed tie-up with Kotak is the first formal partnership announced by an existing lender and a non-bank entity aspiring to get into the space.
Bharti Airtel said its wholly-owned subsidiary Airtel M Commerce Services Limited (AMSL), which currently offers mobile money services under the brand name 'Airtel Money', is seeking to convert its existing prepaid payment instrument licence into a payments bank licence to be issued by the RBI.
Subject to grant of a licence to AMSL and all regulatory approvals, Kotak Mahindra Bank Limited (Kotak) will acquire a 19.90 per cent stake in AMSL as an investor, it added.
"The RBI guidelines provide an exciting and challenging opportunity for an entity like us to contribute in a meaningful manner to drive financial inclusion," Bharti Airtel managing director and CEO (India and South Asia) Gopal Vittal said.
Payments banks are aimed to encourage savings and help with the remittances, although the RBI has put a a cap on the stake which can be held by commercial banks in such entities.
Existing non-bank lenders, prepaid payment instrument issuers, corporate business correspondents, mobile telephone companies and super market chains have been allowed by the RBI to set up payments banks, which would not be having the entire range of banking services offered by full-fledged banks.
As per RBI norms, those seeking to set up payments banks and small finance banks would need a minimum Rs 100 crore of capital and fulfil the necessary 'fit and proper' criteria, among other conditions.
The payments banks will initially be restricted to holding a maximum balance of Rs 1 lakh per individual customer.
They will be allowed to issue ATM/debit cards as also other prepaid payment instruments, but not the credit cards. They can also distribute non-risk sharing simple financial products like mutual funds and insurance products, but non-resident Indians (NRIs) will not be allowed to open accounts.
Hyderabad-headquartered micro lender SKS said its board of directors has approved a proposal to apply for small finance bank licence.
"The board of directors of SKS Microfinance today approved the company's proposal for making an application to the Reserve Bank of India for grant of a small finance bank licence," the only-listed microfinance institution in the country said in a statement.
Small finance banks will be miniature versions of the currently operational universal banks and will be undertaking all the activities like accepting deposits and lending, but with a focus on the underserved people.