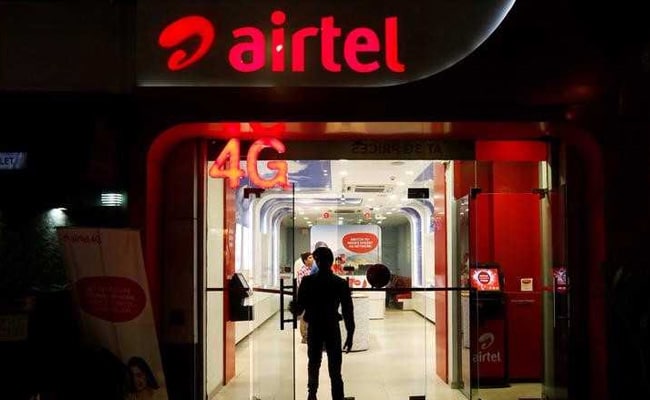 Highlights
Bharti Airtel launched VoLTE services in Mumbai on Monday
Airtel became second operator after Jio to offer VoLTE service in country
Airtel VoLTE to be available at no additional data charges, says company
Bharti Airtel
has launched its VoLTE or Voice over LTE (Long-Term Evolution) services in Mumbai, marking its entry as the second operator after Reliance Jio to start such service in the country. Called
Airtel VoLTE
, Bharti Airtel's new offering will be available on 4G- or LTE-enabled mobile devices with Airtel 4G SIMs, the telecom company said. Available at no additional data charges, the VoLTE service will enable Airtel customers to make calls to any mobile or landline network, said Bharti Airtel, India's largest telecom services provider. Calls will be billed as per existing plan or pack, it added.
Bharti Airtel said Airtel VoLTE will also allow customers to continue with their data sessions at 4G speed while the call is in progress. Even in the case of non-availability of 4G, Airtel VoLTE calls will automatically fall back on 3G/2G network to ensure that customers continue to stay connected at all times, Bharti Airtel said in its press release dated September 11. (
Read
:
How to subscribe to Airtel VoLTE
)
Airtel plans to roll out VoLTE across the country over the next few months.
At present, Reliance Jio is the only operator in India offering voice on 4G network using VoLTE technology across the country. Other telecom players have been offering voice calls to their 4G customers with support of their other established networks - 2G and 3G. Jio has made voice calls on its 4G network free for lifetime.
Reliance Jio's aggressive entry has led the Indian telecom space into a state of heightened competition, with incumbent players extending their services and revising their tariffs, some analysts say.
Bharti Airtel offers a carry forward facility on recharge packs offering 4G/3G data balance, according to its website. The data balance is carried forward "if recharged again with same denomination before validity expiry", Airtel said.
"Daily/per day recharge packs will be valid till 12:00 midnight," Bharti Airtel's Mumbai website noted.
Airtel recharge plans or recharge options are priced in a range of Rs 5-Rs 6,999, according to the Airtel Mumbai website. Here are some of the recharge options/features available to Airtel prepaid customers in Mumbai, according to the Airtel website:
| | | | |
| --- | --- | --- | --- |
| Denomination (Range) | Benefit/Feature | Validity | Category |
| 5 | Local mobile calls @35p/min (paise per minute) and STD mobile calls @ 30p/min | 84 Days | Recharge for New Customers (First Recharge / Second Recharge) |
| 6 | STD Mobile Calls @ 40 P/Min | 1 Day | Special Recharge - STV : Combo |
| 7 | 25p/min STD Mobile calls | 1 Day | Special Recharge - STV : Combo |
| 9 | 70 Local + National SMS | 5 Days | Special Recharge - STV : Combo |
| 10 | Talktime of Rs 7.47 | Unlimited | Top-up Recharge |
| 11 | Local mobile calls @25p/min | 84 Days | Recharge for New Customers (First Recharge / Second Recharge) |
| 12 | Local Airtel mobile calls at 10p/min | 2 Days | Special Recharge - STV : Combo |
| 13 | Local Airtel mobile calls at 15p/min | 3 Days | Special Recharge - STV : Combo |
| 15 | Calling to Nepal @ 12p/s; Bangladesh @ 5p/s; Iran, Israel, Netherlands, New Zealand, South Korea or Turkey at 10p/s Belgium/Egypt/France/Germany/Indonesia/ Italy/Japan/Kenya/Mozambique/ Philippines/SoutAfrica/Spain/Lanka/Zambia-15p/s | 30 Days | Special Recharge - STV : Combo |
| 16 | Local mobile calls @50p/min | 7 Days | Special Recharge - STV : Combo |
| 17 | 100 MB 4G/3G data | 2 Days | 3G/4G Data Recharge |
| 18 | Full talktime of Rs 18 & 2 local airtel SMS, till midnight (for the same day) | 1 Day | Special Recharge - STV : Combo |
| 19 | STD mob (mobile) calls @ 50p/m, 7 days | 7 Days | Special Recharge - STV : Combo |
| 20 | Talktime of Rs 14.95 | Unlimited | Top-up Recharge |
| 21 | 450 minutes of local A2A (Airtel-to-Airtel) Mobile Night Calls (12 am-6 am) | 28 Days | Special Recharge - STV : Combo |
| 22 | Benefit: Local & STD mobile calls at 45p/min | 28 Days | Special Recharge - STV : Combo |
| 25 | 150MB 4G/3G | 4 Days | 3G/4G Data Recharge |
| 26 | 26TT for 2 days + 2 Local A2A SMS for 1 day | 2 Days/1 Day | Special Recharge - STV : Combo |
| 27 | Main Account Talktime of Rs 20.18 along with 2 Local Airtel SMS for 1 Day | Unlimited | Special Recharge - STV : Combo |
| 28 | Rs. 28 = 165 MB 3G/4G data for 4 days | 4 Days | 3G/4G Data Recharge |
| 29 | 115MB 4G/3G | 30 Days | 3G/4G Data Recharge |
| 30 | Talktime of Rs 22.42 | Unlimited | Top-up Recharge |
| 31 | STD mob calls @50p/min | 28 Days | Special Recharge - STV : Combo |
| 32 | Airtel to Airtel Local & STD mobile calls at 15p/min | 7 Days | Special Recharge - STV : Combo |
| 33 | Local mobile calls at 45p/min | 12 Days | Special Recharge - STV : Combo |
| 34 | Benefit: Local & STD mobile calls at 1p/s | 56 Days | Special Recharge - STV : Combo |
| 35 | ISD Pack: Saudi Arabia / Bahrain / Kuwait @12p/sec; UAE / Australia / Nigeria / UK @15p/sec; Singapore / Malaysia / Hong Kong / Thailand @ 8p/sec; Yemen @ 14p/sec; Qatar @17p/sec; Oman @ 24p/sec; Iraq @ 21p/sec; China @ 2p/sec | 30 Days | Special Recharge - STV : Combo |
| 36 | STD mobile calls at 35p/min | 28 Days | Special Recharge - STV : Combo |
| 37 | 370 Local + National SMS | 21 Days | Special Recharge - STV : Combo |
| 38 | Local mobile calls at 35p/min | 28 Days | Special Recharge - STV : Combo |
| 40 | Talktime of Rs 30.9 | Unlimited | Top-up Recharge |
| 41 | 235MB 4G/3G | 6 Days | 3G/4G Data Recharge |
| 43 | Local & STD mobile calls at 40p/min | 28 Days | Special Recharge - STV : Combo |
| 45 | Local mobile calls at 45P/min | 84 Days | Special Recharge - STV : Combo |
| 46 | Rs.46 = 275 MB 4G/3G data | 7 Days | 3G/4G Data Recharge |
| 47 | Rs 47 Talktime valid for 4 Days & 2 Local Airtel SMS for 1 day | 4 Days | Special Recharge - STV : Combo |
| 48 | Rs. 48 = 275 MB 3G/4G data for 7 days | 7 Days | 3G/4G Data Recharge |
| 49 | STD mobile calls at 30p/min | 28 Days | Special Recharge - STV : Combo |
| 50 | Talktime of Rs.39.37 | Unlimited | Top-up Recharge |
| 51 | Benefit: Rs.51 = OG roaming calls will be as per home tariff for all circles | 28 Days | Special Recharge - STV : Combo |
| 52 | STD mobile calls at 25p/min | 28 Days | Special Recharge - STV : Combo |
| 53 | Unlimited Airtel Local & STD+50MB 4G/3G on All Handset + 200MB 4G/3G extra on 4G Handset, 7 Days | 7 Days | Special Recharge - STV : Combo |
| 54 | 1GB 4G/3G | 1 Day | 3G/4G Data Recharge |
| 56 | Rs.56 = 325 MB 4G/3G data for 8 days | 8 Days | 3G/4G Data Recharge |
| 57 | Local mobile calls at 25p/min | 28 Days | Special Recharge - STV : Combo |
| 58 | 330MB 4G/3G | 8 Days | 3G/4G Data Recharge |
| 59 | Call to USA and Canada @ 1.5p/sec | 30 Days | Special Recharge - STV : Combo |
| 60 | Talktime of Rs47.85 | Unlimited | Top-up Recharge |
| 65 | Main Account Talktime of Rs52.08 along with 2 Local Airtel SMS | Unlimited | Special Recharge - STV : Combo |
| 67 | Local & STD mobile calls at 45p/min | 84 Days | Special Recharge - STV : Combo |
| 70 | Talktime of Rs 56.32 | Unlimited | Top-up Recharge |
| 71 | Local & STD Airtel mobile calls at 15p/min | 28 Days | Special Recharge - STV : Combo |
| 78 | 12 Mins of ISD Calls to Nepal and Pakistan | 3 Weeks | Special Recharge - STV : Combo |
| 83 | Local & STD mobile calls at 40p/min | 56 Days | Special Recharge - STV : Combo |
| 84 | Talktime Rs 52, Data 50 MB 3G, Local & STD Mobile calls @ 1.7p/s and Landline @ 2.5p/s, for 30 days. | 30 Days | Recharge for New Customers (First Recharge / Second Recharge) |
| 89 | Main Account Talktime of Rs 72.42 along with 2 Local Airtel SMS for 1 Day. | Unlimited | Special Recharge - STV : Combo |
| 90 | Talktime of Rs 73.27 | Unlimited | Top-up Recharge |
| 91 | 525MB 4G/3G | 13 Days | 3G/4G Data Recharge |
| 93 | Unlimited Airtel local & STD+100 Min on Airtel to other mobile + 50MB 4G/3G on all handset + 200MB 4G/3G extra on 4G handset | 7 Days | Special Recharge - STV : Combo |
| 95 | Rs 77.51 talktime + 2 Local Airtel SMS for 1 Day | Unlimited/1 Day | Special Recharge - STV : Combo |
| 96 | 1GB 4G/3G*** | 5 Days | 3G/4G Data Recharge |
| 98 | Rs.98 = 550 MB 4G/3G data for 14 days | 14 Days | 3G/4G Data Recharge |
| 100 | Talktime of Rs 81.75 | Unlimited | Top-up Recharge |
| 105 | Rs 105 talktime for 10 days and 2 Local Airtel SMS for 1 day | 10 Days | Special Recharge - STV : Combo |
| 106 | Talktime Rs 71, Data 50 MB 3G, Local & STD Mobile calls @ 1.7p/s and Landline @ 2.5p/s, for 30 days. | 30 Days | Recharge for New Customers (First Recharge / Second Recharge) |
| 109 | Rs.109 = 625 MB 4G/3G data for 28 days | 28 Days | 3G/4G Data Recharge |
| 114 | Main Account Talktime of Rs 93.61 along with 2 Local Airtel SMS for 1 Day | Unlimited | Special Recharge - STV : Combo |
| 120 | Talktime of Rs 98.69 | Unlimited | Top-up Recharge |
| 145 | Enjoy Unlimited Local & STD Airtel calls + 2GB data on 4G Handset with 4G SIM and 1GB for others .Validity 28 days. T&C apply. | 28 Days | Recharge for New Customers (First Recharge / Second Recharge) |
| 146 | Enjoy Free Local +STD Airtel to Airtel mobile calls + 50MB 3G/4G data for 28 days. For 4G handset only, get 300MB data. (T&C apply) | 28 Days | Special Recharge - STV : Combo |
| 150 | Talktime of Rs124.12 | Unlimited | Top-up Recharge |
| 153 | Main Account Talktime of Rs126.66 along with 2 Local Airtel SMS for 1 Day. | Unlimited | Special Recharge - STV : Combo |
| 155 | 60 minutes of ISD calls across 30 countries | 2 Weeks | Special Recharge - STV : Combo |
| 158 | 370 MB | 28 Days | 3G/4G Data Recharge |
| 175 | 1GB 4G/3G | 28 Days | 3G/4G Data Recharge |
| 183 | Main Account Talktime of Rs152.08 along with 2 Local Airtel SMS for 1 Day. | Unlimited | Special Recharge - STV : Combo |
| 192 | Unlimited All Local Calls+1GB 3G/4G Data for 28 days. T&C Apply | 28 Days | Recharge for New Customers (First Recharge / Second Recharge) |
| 198 | Rs.198 = 2 GB 2G data for 28 days | 28 Days | 3G/4G Data Recharge |
| 200 | Talktime of Rs.166.49 | Unlimited | Top-up Recharge |
| 205 | Rs. 205 talktime for 25 days & 2 Local Airtel SMS for 1 day | Talktime Validity-25 Days,SMS Validity-1 Day | Special Recharge - STV : Combo |
| 220 | Talktime of Rs. 195 | Unlimited | Top-up Recharge |
| 230 | Talktime of Rs.205 | Unlimited | Top-up Recharge |
| 244 | Unlimited Local+STD Airtel to Airtel Mobile calls with 50MB data.For 4G Handset+ 4G SIM,extra 1GB Data. Validity 28days. T&C apply. | 28 Days | Special Recharge - STV : Combo |
| 248 | Rs. 248 = 1.5 GB 3G/4G data for 28 days | 28 Days | 3G/4G Data Recharge |
| 250 | Talktime of Rs235 | Unlimited | Top-up Recharge |
| 252 | 1.5 GB 4G/3G. 1.5GB Happy Hours Night data (3 am to 5 am) | 28 Days | 3G/4G Data Recharge |
| 260 | Talktime of Rs.250 | Unlimited | Full Talk-time Recharge |
| 270 | Talktime of Rs.260 | Unlimited | Full Talk-time Recharge |
| 293 | 4G handset with 4G SIM:Unlimited Local+STD Airtel mobile, 1GB/day,84days.Other handset:Unlimited Local+STD,2GB ,35days.T&C apply | 84/35 Days | Recharge for New Customers (First Recharge / Second Recharge) |
| 296 | Rs.296 = 2GB 4G/3G data for 28 days (Applicable for all handsets) + Additional 2GB 4G/3G data for 28 days (Applicable for 4G handsets with 4G SIM only) | 28 Days | 3G/4G Data Recharge |
| 300 | Talktime of Rs 300 | Unlimited | Full Talk-time Recharge |
| 309 | Enjoy Unlimited all Local+STD calls with 4 days validity. T&C apply. | 4 Days | Special Recharge - STV : Combo |
| 347 | Enjoy Unlimited all Local+STD calls and 1GB/day 3G/4G data with 28 days validity. T&C apply. | 28 Days | Recharge for New Customers (First Recharge / Second Recharge) |
| 349 | Enjoy Unlimited all Local+STD calls and 1GB/day 3G/4G data with 28 days validity. T&C apply. | 28 Days | Special Recharge - STV : Combo |
| 350 | Talktime of Rs 350 | Unlimited | Full Talk-time Recharge |
| 396 | 3GB 4G/3G | 28 Days | 3G/4G Data Recharge |
| 398 | Rs. 398 = 3 GB 3G/4G data | 28 Days | 3G/4G Data Recharge |
| 399 | Enjoy Unlimited all Local+STD calls and 1GB/day 4G/3G data+100 National SMS with 28 days validity. T&C apply. | 28 Days | Special Recharge - STV : Combo |
| 449 | 4G handset with 4G SIM: Unlimited all local + STD, 1GB/day, 84days.Other handset: Unlimited all local + STD, 2GB/day, 35 days. T&C apply | 84/35 Days | Recharge for New Customers (First Recharge / Second Recharge) |
| 495 | Rs 495 recharge for 1 day, till 12:00 midnight. Unlimited incoming, 500 MB data, 100 SMS/day, 100 min Local/call to India. For covered countries/tariff www.airtel.in/IR | 1 Day | International Roaming Recharge |
| 498 | Enjoy Unlimited all Local+STD calls and 1.5GB/day 4G/3G data with 28 days validity. T&C apply. | 28 Days | Special Recharge - STV : Combo |
| 499 | Rs.499 = 4GB 4G/3G data for 28 days (Applicable for all handsets) + Additional 6GB 4G/3G data for 28 days (Applicable for 4G handsets with 4G SIM only) | 28 Days | 3G/4G Data Recharge |
| 500 | Talktime of Rs 500 | Unlimited | Full Talk-time Recharge |
| 545 | Now Enjoy Free Local and STD Airtel Mobile calls | 90 Days | Special Recharge - STV : Combo |
| 549 | Enjoy Unlimited all Local+STD calls and 2GB/day 3G/4G data with 28 days validity. T&C apply. | 28 Days | Special Recharge - STV : Combo |
| 550 | Talktime of Rs 550 | Unlimited | Full Talk-time Recharge |
| 601 | Rs 200 talktime, 2 GB 3G/4G data, local STD mobile call @1.7p/sec, LL (landline) @2.5P/sec | 30 Days | Recharge for New Customers (First Recharge / Second Recharge) |
| 647 | 100 min incoming, 500MB data, 100 SMS/day, 100 min local/call to India. For covered countries/tariff- www. airtel.in/IR | 1 Day | International Roaming Recharge |
| 648 | Enjoy Unlimited all Local+STD calls and 2.5GB/day 4G/3G data with 28 days validity. T&C apply. | 28 Days | Special Recharge - STV : Combo |
| 649 | Rs 649 recharge for 1 day, till 12:00 midnight. Unlimited incoming, 500 MB data, 100 SMS/day,100 min local/call to India. For covered countries/tariff www.airtel.in/IR | 1 Day | International Roaming Recharge |
| 695 | Now Enjoy Free Local and STD Airtel Mobile calls for 90 days. Also 500MB 4G/3G Data for 90 days | 90 Days | Special Recharge - STV : Combo |
| 750 | Talktime of Rs 750 | Unlimited | Full Talk-time Recharge |
| 786 | Rs 786 talktime & 2 local airtel SMS for 1 day | Unlimited | Special Recharge - STV : Combo |
| 795 | Now Enjoy Free Local and STD Airtel Mobile calls for 90 days. Also 1GB 4G/3G Data for 90 days | 90 Days | Special Recharge - STV : Combo |
| 799 | Enjoy Unlimited all Local+STD calls and 3GB/day 3G/4G data with 28 days validity. T&C apply. | 28 Days | Special Recharge - STV : Combo |
| 899 | Enjoy Unlimited all Local+STD calls and 3.5GB/day 4G/3G data with 28 days validity. T&C apply. | 28 Days | Special Recharge - STV : Combo |
| 992 | 10GB 4G/3G/2G | 365 Days | 3G/4G Data Recharge |
| 995 | Enjoy Unlimited all Local+STD calls and 4GB/day 3G/4G data with 28 days validity. T&C apply. | 28 Days | Special Recharge - STV : Combo |
| 996 | Rs 996 recharge for 1 day, till 12:00 midnight. 100 min incoming, 500 MB data, 100 SMS/day, 100 min local/call to India. For covered countries/tariff- www.airtel.in/IR | 1 Day | International Roaming Recharge |
| 997 | IR Pack - 30mins Free incoming calls thereafter incoming @ Rs 19/min, Outgoing @ Rs39/min data @ 39p/10KB, Rs 15/SMS | 30 Days | International Roaming Recharge |
| 998 | Rs. 998 = 10 GB 3G/4G data for 28 days | 28 Days | 3G/4G Data Recharge |
| 999 | Enjoy Unlimited all local + STD calls and 4 GB/day 4G/3G data. T&C apply. | 28 Days | Special Recharge - STV : Combo |
| 1000 | Talktime of Rs 1000 | Unlimited | Full Talk-time Recharge |
| 1099 | TT (talktime) Rs 320 + 3GB 4G/3G data; calls to Nepal @ 12p/s; Bangladesh @ 5p/s; Iran, Israel, Netherlands, New Zealand, South Korea or Turkey @ 10p/s; Belgium, Egypt, France, Germany, Indonesia, Italy, Japan, Kenya, Mozambique, Philippines, South Africa, Spain, Lanka or Zambia @ 15p/s; USA & Canada @ 1.5p/s | 30 Days | Recharge for New Customers (First Recharge / Second Recharge) |
| 1198 | Enjoy Unlimited all Local+STD calls and 5GB/day 4G/3G data with 28 days validity. T&C apply. | 28 Days | Special Recharge - STV : Combo |
| 1199 | Unlimited incoming, 3GB data, 100 SMS/day, 250 min local/call to India. For covered countries/tariff-www.airtel.in/IR | 10 Days | International Roaming Recharge |
| 1500 | Talktime of Rs.1500 | Unlimited | Full Talk-time Recharge |
| 2000 | Talktime of Rs.2000 | Unlimited | Full Talk-time Recharge |
| 2199 | TT Rs 1001 + 5GB 4G/3G data; calls to Nepal @ 12p/s; Bangladesh @ 5p/s; Iran, Israel, Netherlands, New Zealand, South Korea or Turkey @ 10p/s; Belgium, Egypt, France, Germany, Indonesia, Italy, Japan, Kenya, Mozambique, Philippines, South Africa, Spain, Lanka, Zambia @ 15p/s; USA & Canada @1.5p/s | 30 Days | Recharge for New Customers (First Recharge / Second Recharge) |
| 2498 | Recharge of Rs 2498 for 30 days.Free benefits:unlimited incoming,5 GB data,100sms/Day,500min loc/call to India. For covered countries/tariff-www.airtel.in/IR | 30 Days | International Roaming Recharge |
| 2998 | 250 min incoming, 3 GB data, 100 SMS/day, 250 min local/call to India. For covered countries/tariff- www.airtel.in/IR | 10 Days | International Roaming Recharge |
| 2999 | Unlimited incoming, 3GB data,100 SMS/day, 250 min local/call to India. For covered countries/tariff-www.airtel.in/IR | 10 Days | International Roaming Recharge |
| 3995 | 250 min incoming, 3 GB data, 100 SMS/day, 250 min local/call to India. For covered countries/tariff- www.airtel.in/IR | 10 Days | International Roaming Recharge |
| 3998 | 500 mins incoming, 5 GB data,100 SMS/day, 500 min local/call to India. For covered countries/tariff-www.airtel.in/IR | 30 Days | International Roaming Recharge |
| 3999 | Unlimited incoming, 5 GB data,100 SMS/day,500 min local/call to India. For covered countries/tariff-www.airtel.in/IR | 30 Days | International Roaming Recharge |
| 6999 | 500 mins incoming, 5 GB data,100 SMS/day,500 min local/call to India. For covered countries/tariff-www.airtel.in/IR | 30 Days | International Roaming Recharge |