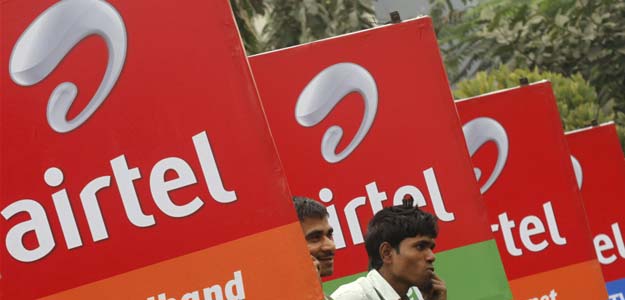 Bharti Airtel shares edged up on Monday, two days after the company received financing commitments of up to $2.5 billion from top Chinese banks.
Bharti Airtel, which operates in 20 countries across Asia and Africa, said on Saturday that China Development Bank had committed a $2 billion credit line, while Industrial and Commercial Bank of China has offered a $500 million credit line.

Bharti Airtel, , India's biggest mobile carrier, signed the term sheets for the financing options in the presence of Prime Minister Narendra Modi.

The transaction needs approvals from the Reserve Bank of India, Bharti Airtel said in a statement.

With a majority of the country still using more basic "feature phones", India's smartphone market is expected to grow at about 36 per cent a year over the next five years, according to consulting firm Zinnov, making the higher margin mobile data business a potentially lucrative bet for network operators.

Bharti Airtel is trying to invest in the growth of data networks across its global operations.
Bharti Airtel shares traded 0.7 per cent higher at Rs 395 on the NSE as of 09.30 a.m. The stock outperformed the broader markets, which traded 0.6 per cent higher.
(With inputs from Reuters)