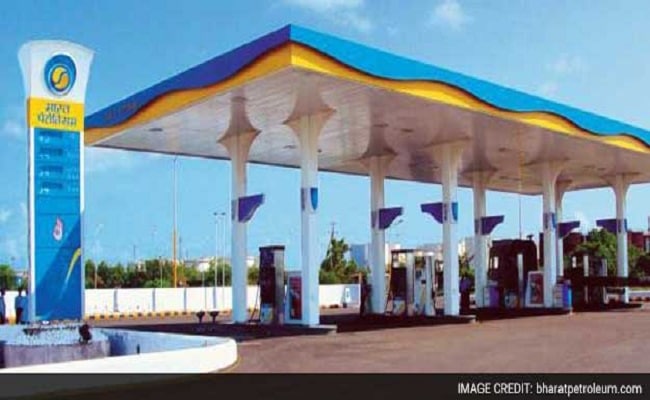 Mumbai
: Bharat Petroleum Corp Ltd (BPCL) is looking at buying more stakes in oil and gas assets that are already producing to speed up investment returns, the managing director of the company's exploration business told Reuters.
The state-run refiner had previously focused mainly on exploration assets overseas, where it has invested just over $1.5 billion.
But the company now also looks at fields that are already producing. In March, it bought a stake in Russian oilfields that are in production via its upstream subsidiary Bharat Petro Resources Ltd.
"That is why we looked at Russia," BPRL managing director D Rajkumar told Reuters in the sidelines of a news conference on Wednesday.
"That will ensure we have a balanced portfolio of assets from exploration, development to producing. So with all this, we will be in a self-sustaining place soon."
Pressure on oil companies to get a quick return on their investment has increased because of lower oil prices which have also hit the industry's capital spending plans.
Bharat Petroleum was the first Indian state refiner to venture into the upstream oil business when it bought minority stakes in Brazilian blocks in 2007.
In 2008, Bharat Petroleum invested in a gas block in Mozambique but the production has now been delayed to 2020-21 after liquefied natural gas (LNG) prices slumped.
The purchase of the Russian assets gives Bharat Petroleum a potential for immediate revenues and bridges the gap till 2021-22 when Mozambique gas production starts, Mr Rajkumar said.
The company's chairman S Varadarajan said it would also continue to look for exploration opportunities.
"There is a strategy to look at different markets and projects which are at different phases (of exploration and production) and that is why we did the Russian acquisition," Varadarajan said.
BPCL plans to invest Rs 15,000 crore to Rs 20,000 crore ($2.25 billion to $3.00 billion) over the next five years in developing existing blocks, the company has said.
($1 = Rs 66.7650)
© Thomson Reuters 2016