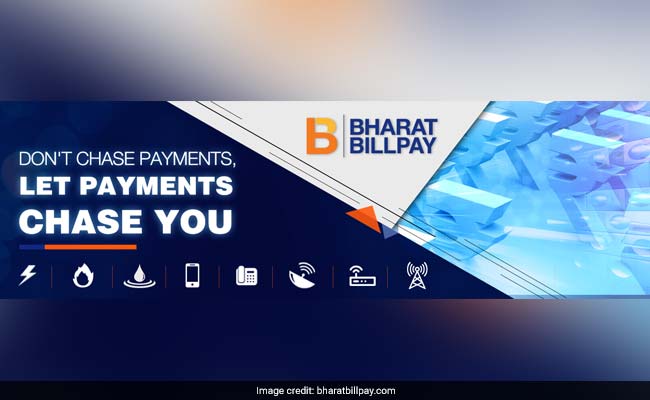 Bharat Bill Payment System (BBPS) is an RBI initiative that offers accessible and interoperable bill payment services to consumers across India. According to the official website of Bharat Bill Payment System- bharatbillpay.com, it is a centralised bill payment system for everyday bills of consumers. BBPS covers repetitive payments for everyday utility services such as electricity, water, gas, telecom and Direct-to-Home (DTH), as mentioned on Bharat Bill Payment System's official website. The payment modes options at BBPS are cash, cards (credit, debit cards), IMPS, UPI, AEPS, internet banking, UPI and wallets.
With Bharat Bill Payment System (BBPS), payment becomes instant, seamless and convenient, posted the official handle of BBPS-@BharatBillPay.
Escape the long queues to pay your utility bills! #BharatBillPay#DigitalPaymentspic.twitter.com/YJtZYyCZDb

— Bharat BillPay (@BharatBillPay) March 1, 2018
Instant. Seamless and Convenient. Welcome to Bharat BillPay, a payment companion for all your utility bills! #DigitalPayments#BillPaypic.twitter.com/L25XZNRE48

— Bharat BillPay (@BharatBillPay) February 26, 2018
Under BBPS, consumer has the control of all bills at one place and can be paid anywhere and anytime and transaction can be done on any custome- facing channel, noted official website of BBPS. The utility bills that are currently covered in BBPS are electricity, telecom (landline postpaid, mobile post-paid and broad-band postpaid), gas, water and DTH, said a tweet posted by official handle of Digital India- digitalindia.gov.in.
#BharatBillPayFAQs | What are the utility bills i can pay in @BharatBillPay systems?#BharatBillPayFAQs#DigitalIndiaFactspic.twitter.com/kLNPWdqUrd

— Digital India (@_DigitalIndia) March 4, 2018
Steps to make online payment using Bharat Bill Payment System (BBPS):
1. Connect to any internet banking/app of respective bank
2. Now, click on bill payment or BBPS tab
3. Choose the category of biller and enter the bill details
4. Initiate a payment and get instant confirmation
5. The consumer would get an instant confirmation and receipt once the transaction is successfully completed, An SMS would also be triggered by the bank/non-bank.