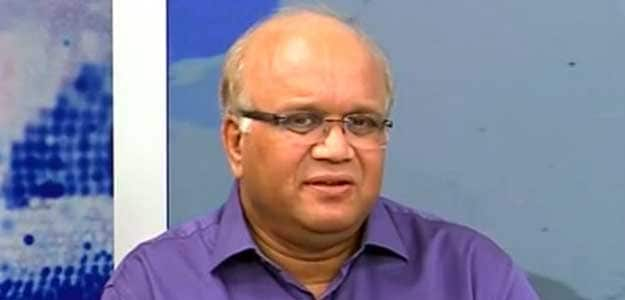 Veteran stock market investor
Basant Maheshwari
loves to be labelled as a "drug addict" these days. But before investors draw the wrong conclusion, he clarified that he's been using the term to describe his love for pharma stocks.
"These days you could say I have become a drug addict, my portfolio is mostly pharma," said Mr Maheshwari.
(Watch)
Mr Maheshwari, who has been piling on drugmakers in his portfolio recently, says pharma companies provide earnings predictability. He told NDTV that small cap pharma stocks, especially those that supply active pharmaceutical ingredients (API) to large manufacturers, are good bets for investors.
Companies that supply API to large manufacturers have a high chance to showcase business growth, particulary when a drug goes off-patent, he said.
When a drug goes off-patent its price falls by around 90 per cent and volume increases multi-fold, this increases the scope of business for API suppliers to that drug manufacturer, Mr Maheshwari said.
One example of a company, which is in this segment is
Strides Arcolab
, said Mr Maheshwari.
Strides Arcolab is Bangalore-based pharmaceutical company, which manufactures IP-led niche generic and bio-pharmaceuticals. Recently it has completed the acquisition of Shasun Pharmaceuticals, post which its name has been changed to Strides Shasun Ltd.
Other pharma stocks that Mr Maheshwari says investors can bet on are:
1)
Torrent Pharmaceuticals
(Rs 1,534.40): The company can leverage its wide distribution network to enhance sales of Elder Pharma's products. Torrent had acquired Elder Pharma's domestic business in December, 2013. He expects Torrent Pharma to double in three years by delivering a consistent 20-25 per cent earnings growth.
2)
Cadila Healthcare
(Rs 417.40): Mr Maheshwari says the company will be able to deliver solid growth in future as it is in a sector where there are high entry barriers.
3)
Cipla
(Rs 646.85): This stock will give stable income of 15-16 per cent every year, he says.
According to Mr Maheswari, large pharma companies face several regulatory concerns, but small cap stocks in the pharma sector can offer the opportunity to multiply money.
Besides pharma stocks, Mr Maheshwari continues to be bullish on housing finance companies.
"Buy all housing finance companies and go to sleep and do nothing for next 10 years, you are going to generate 18-20 per cent compound annual rate growth (CAGR)," he said.
Kolkata-based Mr Maheshwari, who made his fortune from stocks like Page Industries, says broader markets are neither going to go up too much nor fall a lot from current levels (7,856) because of the absence of earnings growth.