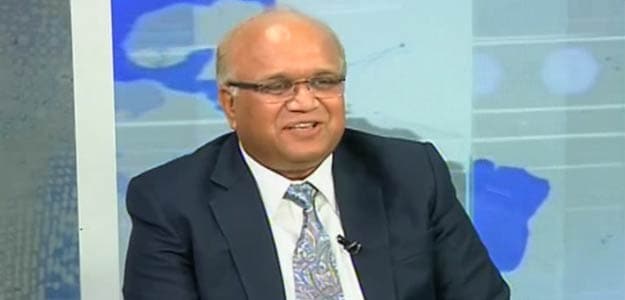 Veteran stock market investor
Basant Maheshwari
expects sectors with good earnings visibility to do well despite the recent weakness in domestic equities. Companies that have a history of delivering steady earnings growth and those that operate in sectors with high entry barriers will continue to do well, he added.
"There is a very selective section in the market, which can assure you of consistent and predictable growth," Mr Maheshwari told NDTV's Prashant Nair. (Watch interview)
Kolkata-based Mr Maheshwari, known in the investor community as a value investor, identified growth stocks like Page Industries at a very early stage.

He said domestic markets may not get easy liquidity as there is no visibility of further interest rate cuts by the RBI and the US Federal Reserve is likely to hike interest rates in the near future. "The bull market will be limited to some sectors," he said.

Mr Maheshwari is optimistic about consumer-facing sectors like FMCG, housing finance firms and companies that have intellectual property rights (IPR). He said high valuations of stocks in these sectors are justified as they have the potential to deliver growth. Such stocks must be a part of the portfolio, he said.

"The companies that are showing growth, they are valued at kind of levels where you can't do a value-investment thesis, but if you want to make money you have to invest in them," Mr Maheshwari said.

As an example, he cited companies like Page Industries and e-tailers such as Flipkart and Snapdeal, which have high valuations.

Here are some of the stocks which are on his investment radar:
1) Torrent Pharmaceuticals: There are entry barriers in the pharma space, so buying a company in this sector is always advantageous, said Mr Maheshwari. He believes that Torrent Pharma can leverage its wide distribution network to enhance sales of Elder Pharma's products. Torrent had acquired Elder Pharma's domestic business in December, 2013. He expects Torrent Pharma to double in three years by delivering a consistent 20-25 per cent earnings growth.

2) Cadila Healthcare: Mr Maheshwari gave a similar argument for Cadila Healthcare. He believes the company will be able to deliver solid growth in future as it is in a sector where there are high entry barriers.

3) Page Industries: Page Industries, which is the exclusive licensees of Jockey International for India has rapidly captured market share.