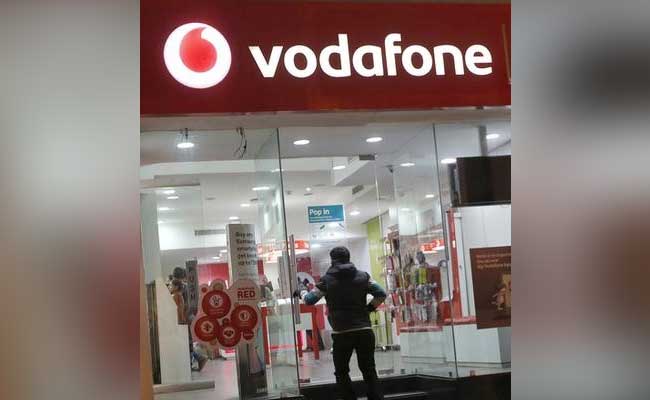 Highlights
Banks picked to advise on the deal could end up sharing $40 million
BofA-ML, UBS and Standard Chartered are among banks in race, sources said
Vodafone's merger with Idea will create India's largest mobile operator
Hong Kong/Mumbai:
BofA Merrill Lynch, UBS and Standard Chartered are among banks scrambling to win advisory roles in a
potential merger
involving Vodafone in India, sources said, as they chase a rare big deals-related payday in the country.
Britain's Vodafone Group said last month it was in talks to merge its Indian subsidiary with Idea Cellular in an all-share deal. The merger will create
India's largest mobile operator
with about $12 billion in sales.
The banks picked to advise on the deal could end up sharing as much as $40 million, according to Freeman Consulting. That is about 10 per cent of the total investment banking fee pool last year in India, where advisory fees are among the lowest when compared to other major global markets.
Vodafone is in talks with Merrill Lynch, UBS and M&A boutique firm Rothschild for advisory roles, three sources with direct knowledge of the development, told Reuters.
Merrill and UBS had earlier been hired by Vodafone on a planned Indian listing. Morgan Stanley has already been picked for the advisory role in the proposed merger, the sources added.
Idea Cellular, part of India's metals to financial services Aditya Birla conglomerate, is likely to rope in StanChart and some Indian boutiques to work on the transaction, said the sources.
They said the talks for hiring the advisers have not been completed and the list could change.
Morgan Stanley, StanChart, UBS and Rothschild declined to comment, while BofA Merrill Lynch, Vodafone and Idea did not respond to a request for comment. The sources declined to be named as procedures related to the merger talks are not public.
In India, total fee earned from investment banking services, including M&A, equity and bonds, fell to $462.6 million in 2016, from $491 million a year ago, according to Thomson Reuters data, as equity capital market volume nearly halved.
The $40 million estimated fee pot in the potential Vodafone India deal is small when compared to the payouts from multi-billion M&A deals in advanced markets.
But it is big by standards in India, where M&A advisory fees tend to be 25-50 percent lower compared to the United States, Hong Kong and Singapore, as per industry estimates.
Foreign bankers in India privately grumble about the lack of a substantial number of M&A and equity underwriting deals worth more than $1 billion, making it harder for them to justify costs to their headquarters.
As a result, all large private investment banking deals see tough competition for winning advisory mandates, with global investment banks also vying with a host of local and well-connected boutique banks.
About half a dozen foreign banks had been roped in last year to manage Vodafone's highly-anticipated IPO in India, which was set to raise as much as $3 billion.
But with the Vodafone unit now in merger talks with listed Idea, that IPO plan is now off the table, and so is the rare opportunity to earn as much as $60 million in underwriting fees, the sources told Reuters.
© Thomson Reuters 2017
(Except for the headline, this story has not been edited by NDTV staff and is published from a syndicated feed.)