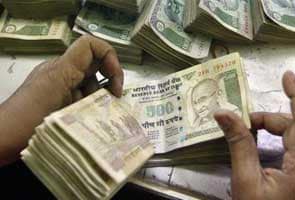 Bankers on Saturday recommended setting up short-term and long-term targets to leverage technology, sources told NDTV. The recommendations were made as part of the two-day bankers' retreat held at Pune in which the government had asked the bankers to be free in expressing their views and ideas.
Sources also said that the bankers felt there was a need for a short-term one-year plan for digitizing top 30 processes of the public sector lenders.
The bankers said there is a need for a one-year short-term plan for use of mobile banking and strengthening Know Your Customer (KYC) and cybercrime cells, the sources said. The bankers also said a three-year long-term plan for big data and analytics was needed, the sources added.
Minister of State for Finance Jayant Sinha had on Friday told the bankers that they should provide bold and creative suggestions which could lead the economy to 7 - 8 per cent sustainable and non-inflationary growth in GDP.


On Day 2 of the bankers' retreat, the bankers are first going to give presentations to Finance Minister Arun Jaitley and RBI Governor Raghuram Rajan and then a compressed version will be presented to PM Narendra Modi.
The bankers' group will give presentations on three different issues to PM Modi later on Saturday. Mr Modi will announce in the evening the final blue print of the reforms in the banking sector.