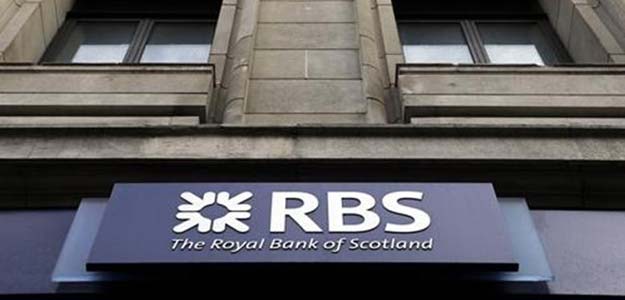 London:
The head of Britain's central bank called on the government to break up Royal Bank of Scotland (RBS) so the state-backed lender can return to health and be sold to the private sector.
RBS needs to split off the bad assets on its books and build up capital at the remaining "good bank" so it can lend more, Mervyn King said on Wednesday, just weeks before the Bank of England becomes Britain's banking regulator.
Mr King also said it was "nonsense" that the government, which bailed out RBS during the 2008 financial crisis, did not have more direct control of the country's fourth-largest bank.
"The whole idea of a bank being 82 per cent owned by the taxpayer, run at arm's length from the government, is a nonsense," Mr King told a parliamentary committee. "The arguments for restructuring sooner rather than later are powerful ones."
RBS shares fell after King's comments but later recovered. They were trading at about 314 pence, up 0.5 per cent on the day. RBS and Britain's Treasury declined to comment on Mr King's criticisms.
Finance Minister George Osborne said last week that creating a good and bad bank from RBS would face "considerable obstacles", not least the need to spend more taxpayer money to fully nationalise the bank first.
Mr Osborne has welcomed RBS's own moves to accelerate its restructuring.
"I think the idea of attempting to re-engineer RBS now would be ludicrous. Non-core assets are now comfortably below 70 billion pounds so the idea of restructuring the group on that sort of basis makes so sense whatsoever," said Ian Gordon, an analyst at Investec.
ORDER OF MAGNITUDE
RBS has already undergone a massive restructuring since the government pumped in 45.5 billion pounds in 2008 to keep it afloat. It has shed around 900 billion pounds worth of assets and says it is focusing on lending to British households and small businesses.
The bank is in the fifth and final year of chief executive Stephen Hester's plan to restore it to health. Mr Hester has said the bank will then be in a position for the government to start selling shares prior to the next election in 2015.
"I do not believe these numbers are likely to be of an order of magnitude that will make it impossible for the UK banks to raise the appropriate capital," Mr King said.
The government has chosen Bank of Canada governor Mark Carney, a leader of the global push for stronger banking regulation, to succeed Mr King in July.
Mr King, making one of his last appearances to lawmakers before he retires, also criticized the ability of bankers to speak to the government's top officials, even after the financial crisis.
"I was surprised at the degree of access of bank executives to people at the very top. It was certainly easier access to people at the very top than the regulators had," Mr King said.
Copyright @ Thomson Reuters 2013