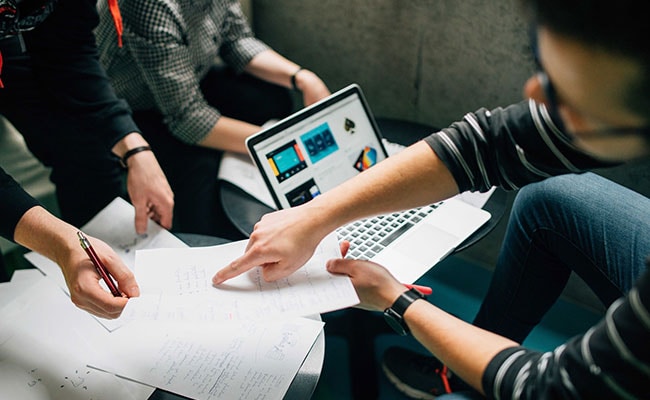 Fixed deposits (FDs) are an attractive mode of parking one's money safely. It offers security in terms of savings on one's income. A fixed deposit, which is provided by banks or non-banking finance companies, offers a rate of interest that is higher than that on a regular savings bank account. FDs mature on a particular date, which means that after one's FD matures, he/she can get the matured amount (that is inclusive of interest paid on a specific time period).

Fixed deposits (FDs) vis-a-vis income tax
FDs are of two types: some are normal FDs while others act as tax-saving instruments. However, income tax has to be paid on interest income accrued on both types of FDs.

Unlike other FDs, the lock-in period of tax saving fixed deposits is five years. Only individuals and HUFs (Hindu undivided family) can invest in the tax-saving FD scheme. One of the major differences between normal FDs and tax-saving FDs is that the former can be redeemed before maturity, while the latter can't be redeemed before five years.

Under the section 80C of the income tax (I-T) Act, you can claim deduction for investments up to Rs. 1.50 lakh on tax-saving FDs. The amount so invested is meant to be deducted from the gross total income to arrive at the taxable income.

(For interest rates on 1-year tenure, click here)

Why you should invest in FDs:
"Surplus funds if parked in a savings account may end up getting consumed. FDs, due to their fixed investment horizons, can help one inculcate savings behaviour. FDs are the best option for counter balancing the market risk from other investments in one's portfolio," said Ambuj Chandna, Sr. EVP & Head - Retail Liabilities, Investment & Payment Products, Kotak Mahindra Bank.


Further, FDs give the customer an option to choose the tenor of the investment horizon from a short-term period of seven days up to 10 years, he added.
A fixed deposit with monthly or quarterly interest pay out option can generate monthly/ quarterly cash flow for a customer without impacting the principal invested, said Mr Chandna. Alternatively, for someone who is not looking at FDs for regular cash flows can choose the cumulative option, where the interest gets added to the principal on a quarterly basis, he added. Here, the interest is compounded and paid at the end of the tenure.
On maturity, customers can opt to re-book the entire amount for another tenor at the then prevailing rates or withdraw the FD and use the money for the purpose it was originally invested for, Mr Chandna said .

If you decide to invest your money in FDs for three years, here are the rates of interest that an investment of less than Rs. 1 crore will fetch from State Bank of India (SBI), ICICI Bank, HDFC Bank, YES Bank and Kotak Mahindra Bank:
| | | | |
| --- | --- | --- | --- |
| Bank name | Tenure | Rate of interest | Senior citizens |
| | | | |
| SBI | 3 years to less than 5 years | 6.00% | 6.50% |
| ICICI Bank | 2 years 1 day upto 5 years | 6.50% | 7.00% |
| HDFC Bank | 2 years 17 days - 3 Years | 6.00% | 6.50% |
| YES Bank | 36 Months 10 Days to 36 Months 20 Days | 7.00% | 7.50% |
| Kotak Mahindra Bank | 3 years and above but less than 4 years | 6.25% | 6.75% |