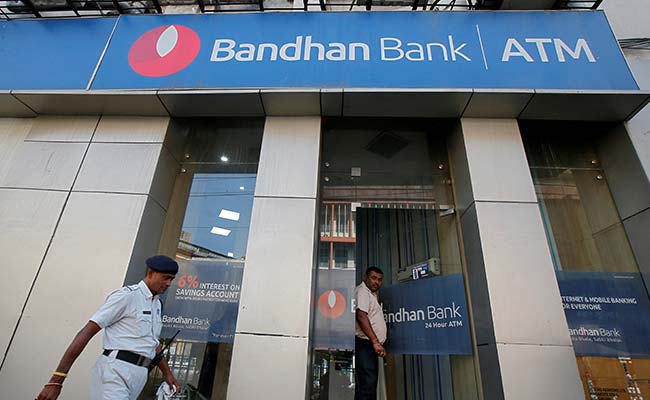 Bandhan Bank Ltd posted a 47.3 percent jump in second-quarter profit on Wednesday, helped by higher interest earned, and reports said the bank was looking at options to comply with Reserve Bank of India norms on shareholder stake.
The results come days after the RBI barred the Kolkata-based lender from opening new branches and froze its chief executive's salary for failing to bring down its main shareholder's stake to below 40 percent.
Bandhan remains committed to maintaining compliance as per RBI norms, and there are three options available to bring down the shareholder's stake including an offer for sale, ET NOW reported.
Net profit rose to 4.88 billion rupees ($65.8 million) for the quarter ended Sept. 30, from 3.31 billion rupees a year earlier, the bank said in a statement.
Interest earned rose 43.3 percent to 16.06 billion rupees, while net interest margin, the difference between interest paid and earned - a key gauge of profitability, rose to 10.3 percent.
"We expect the momentum to continue in the second half of FY 2018-19," said CEO Chandra Shekhar Ghosh in a statement.
Gross bad loans as a percentage of total loans stood at 1.29 percent by end-September, compared with 1.26 percent in the previous quarter and 1.43 percent a year earlier.
Shares of Bandhan Bank rose as much as 7.1 percent in afternoon trade.
© Thomson Reuters 2018
(Except for the headline, this story has not been edited by NDTV staff and is published from a syndicated feed.)