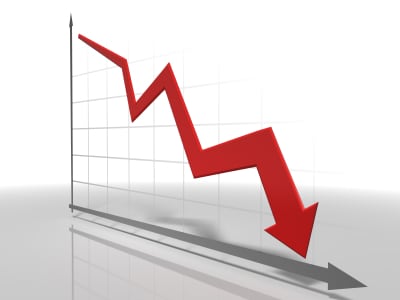 Highlights
If you missed our coverage, here are the top 10 stories of the day.
New York:
India's second largest two-wheeler maker Bajaj Auto is setting up assembly lines in some of its largest overseas markets in Africa and Latin America. As part of the company's plans to let exports outpace domestic volumes, the company is looking at increasing its international capacity by 15 to 20 per cent this fiscal.

Bajaj Auto last month commissioned completely-knocked-down (CKD) assembly lines in Mexico and Uganda and is planning more in Kenya, Ethiopia and Angola over the next six months. The investments in these ventures will be made by local partners.

"Bajaj Auto will give technical support and export equipment to our distribution partner in various countries," said Rakesh Sharma, head of international business at Bajaj Auto; "The ownership of assembly lines is by our partners, this allows us to focus on market development."

Africa and Latin America are the largest foreign markets for the company, accounting for 65 per cent of its exports, which reached 1.6 million units in fiscal 2012.

But there could be a speed breaker along the route: price.

"The challenge is that these markets are underdeveloped," said Daljeet Kohli , head or research at IndiaNivesh Securities. "They can't afford Rs 50,000-Rs 60,000 bikes but can buy bikes priced at the lower end."

For instance, Bajaj's 100 cc Boxer motorcycle, an entry-level product, is the company's best-selling brand in Africa.

While Brazil and China are also large markets for motorcycle makers, Bajaj Auto is careful to consolidate its position in other emerging markets first. It is also devising a strategy to enter Brazil, Latin America's largest auto maker, and where it will likely face Japanese bike maker Honda as a competitor.

Competition is also set to increase for Bajaj Auto in its existing international markets as rival Hero MotoCorp, fresh from separating from longtime partner Honda, has set itself a target of increasing its portion of revenues from exports to 10 per cent, up from the current 2 per cent.

Bajaj Auto is even more ambitious: it is hoping to grow its share of sales from global motorcycle sales from 10 per cent to 25 per cent.

The market certainly exists: industry data pegs the global motorcycle market at about 50 million units, of which India accounts for a fifth.

For the financial year 2013, Bajaj Auto expects to sell total 50 lakh units including motorcycles and three-wheelers, and is looking at a 15 per cent growth in export volumes. However, it could see some stagnation in international markets for its three wheelers. Sri Lanka, a big market for Bajaj Auto, has doubled the import duties this year, which could affect sales there.

"We are seeing a slowdown in orders from dealers in Sri Lanka," Kevin D'Sa, Bajaj Auto's Chief Financial Officer, told analysts earlier this year, adding that the situation could persist for two to three months as the market absorbs the duty increase.