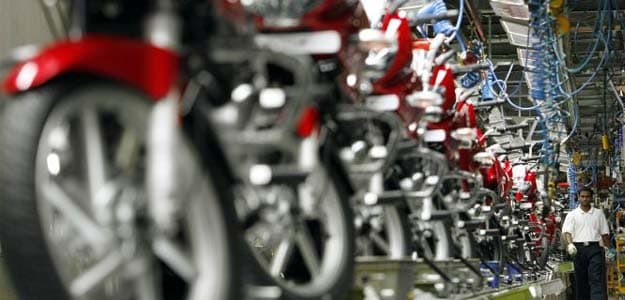 New Delhi: Facing tough business conditions in Nigeria, Bajaj Auto has hiked the prices of its products to partly offset the impact of increased costs there.

Nigeria is the biggest export market for Bajaj Auto, accounting for 35 per cent export revenues. The company sold 5 lakh motorcycles in Nigeria last fiscal and had a 44 per cent market share in FY14.

While Bajaj Auto has increased the retail prices of its two-wheelers and three-wheelers by 4-5 per cent in Nigeria, the balance impact from the increased costs would be shared between the company and the distributor, managing director Rajiv Bajaj said.

"One part is to pass some of the price increase to customers and I think all major players have already done that to a large degree. In the past week we have already passed on up to 4-5 per cent in terms of retail price change," Mr Bajaj told a TV channel.

The distributors have grown strongly year-on-year with over 20 per cent growth and so clearly there is a possibility for them to absorb part of this, he added.

Nigeria has devalued its currency Naira to the US dollar by over 8 per cent to about 168 per dollar and at the same time, it has raised key interest rate to a record high.


Bajaj products in Nigeria would now be priced based on a level of 175 Naira per dollar instead of 160 earlier.
"There is no doubt that Nigeria is our biggest export market. In recent months we have actually been doing close to 50,000 motorcycles a month and 5,000 three-wheelers. Obviously this is an important issue for us and as you can imagine we have been tracking it. So far from what we understand the situation is pretty much under control," Mr Bajaj said.
He further said that the company expects to see more or less the same growth in the two-wheeler category in the country as witnessed so far.
"We are still seeing very strong volumes. In fact, the two-wheelers (segment) in particular is growing very smartly and I would expect that, for the rest of this fiscal, we should continue to see more or less the same growth year-on- year as we have witnessed so far."
Shares in Bajaj Auto, on Wednesday, ended at Rs 2,612.40 apiece on the BSE, down 1.08 per cent from the previous close.