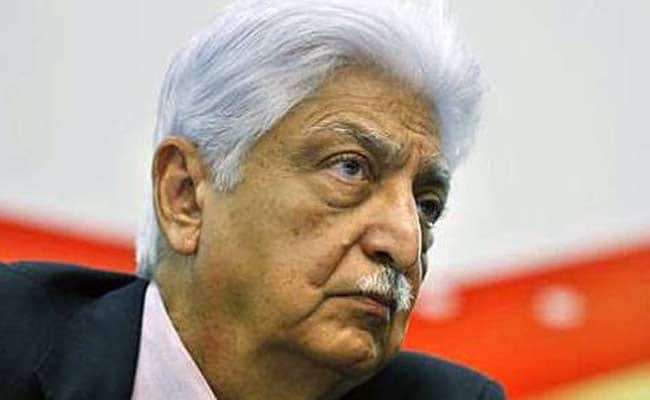 New Delhi
: Wipro chairman Azim Premji's compensation declined by more than half to $7,67,685 (about Rs 4.90 crore) in the last fiscal year while that of the company's CEO, T K Kurien, stood at $1.46 million (about Rs 9.3 crore).
IT czar Mr Premji took home a total package of $1.70 million (about Rs 10.91 crore) in the previous financial year.
According to a filing on the US Securities and Exchange Commission, the billionaire was paid a commission at the rate of 0.3 per cent on incremental net profits of Wipro over the previous year computed based on the method approved by the Board Governance, Nomination and Compensation Committee.
During the fiscal year, Mr Premji was paid $69,173 in salary and allowances, $5,13,296 in commission, $91,452 under other heads and $93,764 as long-term compensation (deferred benefit).
The filing said the pay package of former Wipro CFO Suresh Senapaty increased marginally to $5,41,561 in the said fiscal year. He retired this year.
Wipro CEO T K Kurien's total package stood at $1.46 million (about Rs 9.3 crore) in FY15 compared to $1.09 million in the previous fiscal year, a hike of over 33 per cent.
Vishal Sikka, CEO of Wipro's larger rival Infosys, was given a compensation of Rs 4.56 crore, making him one of the highest paid CEOs in the country.
Mr Sikka's salary included a base salary of Rs 4.41 crore and retital benefits of Rs 109,147,3230.15 crore in fiscal year 2015.