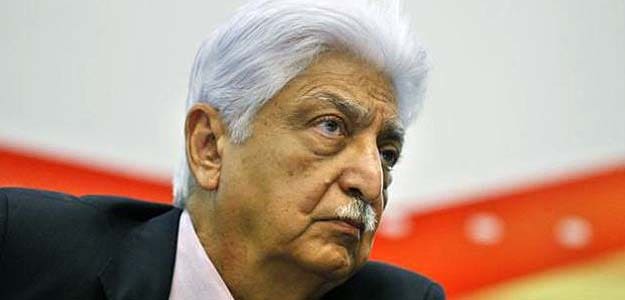 Mumbai:
Close on the heels of releasing its second edition of Hurun India Rich List, China-based magazine Hurun Report launched the inaugural Hurun India Philanthropy List 2013, with IT tycoon Azim Hashim Premji, the chairman of Wipro Ltd, emerging as the most generous Indian with a donation of Rs 8,000 crore in the past year.
HCL group chairman Shiv Nadar is the second highest contributor in the list with a donation of Rs 3,000 crore.
Hurun India Philanthropy List is a ranking of 31 Indians who donated more than Rs 10 crore, or around $1.6 million, in cash or cash equivalent during April 1, 2012 till March 31, 2013.
Hurun Report included donations made by companies in which an individual had a significant share, by applying the percentage the individual has of the company on the donations.
Education was the most important area for the Indian philanthropists with a total contribution of Rs 12,200 crore. It was followed by social development (Rs 1,210 crore), healthcare (Rs 1,065 crore), rural development (Rs 565 crore), environmental cause (Rs 170 crore) and agriculture (Rs 40 crore).
"This list demonstrates the responsibility taken by entrepreneurs," Hurun Report chairman and chief researcher Rupert Hoogewerf.
The Shiv Nadar Foundation, which completed 20 years in philanthropy this year, works towards educational initiatives and expansion programmes, directly benefiting 15,000 students across India.
(Also read: Philanthropy is priority, says HCL heiress Roshni Nadar)
G M Rao, through GMR Varalakshmi Foundation, donated Rs 740 crore for the education of underprivileged children, becoming the third biggest philanthropist in India's corporate world.
Nandan and Rohini Nilekani stand fourth in the list with a contribution of Rs 530 crore.
Ronnie Screwvala, whose initiatives are housed under the Swadesh Foundation, contributed Rs 470 crore for achieving rural empowerment through the best practices and modern technology values.
Kiran Mazumdar Shaw, chairperson and managing director of leading biotech firm Biocon, made a donation worth Rs 330 crore.
Tata Sons chairman emeritus Ratan Tata donated Rs 310 crore to various charitable organisations for the underprivileged through the JRD Tata Trust and Sir Ratan Tata Trust.
London-based mining major Vedanta Resources chairman Anil Agarwal donated Rs 290 crore to support the cause of healthcare.
PNC Menon of Sobha Developers and DLF chairman Kushal Pal Singh contributed Rs 270 crore and Rs 200 crore, respectively for programmes like adoption of villages and skill training of the youth.
The average age of the philanthropists in the list is 62 years while the average age of the top 10 donors is 64 years.
The Companies Bill, 2013 mandates companies, with a net worth of more than Rs 500 crore or revenue of more than Rs 1,000 crore or net profit of more than Rs 5 crore, to earmark at least two per cent of their average net profits of the preceding three years for CSR activities.
"This amendment to the Companies Bill should provide more transparent reporting of corporate donations," said Anas Rahman Junaid, publisher-at-large of Hurun Report India.