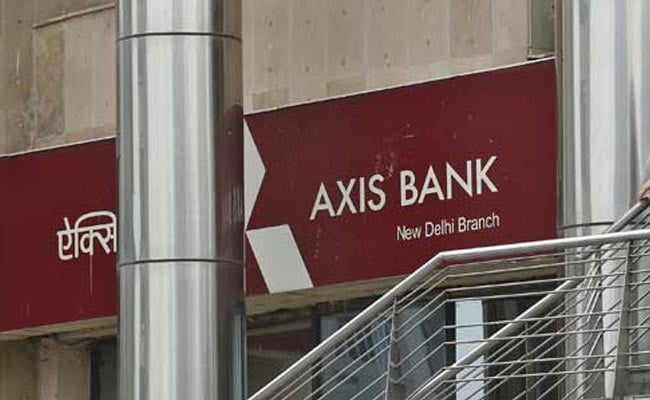 Mumbai:
Private sector Axis Bank on Thursday launched a micro-lending product to disburse unsecured loans of up to Rs 15,000 to the urban low income segment using payments company Suvidhaa Inforserve's customer database.
"This is the first-of-its-kind offering which will give collateral-free loans of up to Rs 15,000 within two hours to deserving individuals based on their cash flow history," Axis Bank Executive Director Rajiv Anand said.
Suvidhaa, which is into remittances, bill payments and rail bookings among others, has over the past nine years accumulated data on transactions of its 35 million customers which will be used by the bank to disburse the loans even if credit information companies are unable to provide data.
Apart from term loan, the bank has also included an overdraft facility under the product to enable small traders and hawkers, who are in need for short-term liquidity, to avail credits and if they pay the same day, will be interest-free as well, the private lender said.
A customer can walk into any of the over 22,000 outlets from where Suvidhaa serves Axis Bank as a business correspondent to avail the loan.
After a paperless process involving the customer establishing his/her identity and using the Aadhaar-based e-KYC, the customer is given a prepaid card on which the loan amount is loaded. The interest payments start only after the customer withdraws the money.
While the tenor of a term loan is up to 18 months, the same for an overdraft is one year, bank officials said, adding the interest will be above 14 per cent.
Axis Bank has been testing the product since last December in the financial capital and already acquired over 900 customers so far. It is targeting to roll out the product in Surat, Pune amd Delhi to start with, and targeting to reach 1 lakh customers in an undefined time frame, Anand said.
The product will be an extension of the bank's micro-lending vertical where it has acquired over 1.3 million customers and built an asset book of Rs 2,000 crore.
Meanwhile, Anand said at present there are no plans to take any stake in any of the payments banks but the lender is in talks to explore opportunities of cross-selling its products with multiple entities.
(This story has not been edited by NDTV staff and is auto-generated from a syndicated feed.)