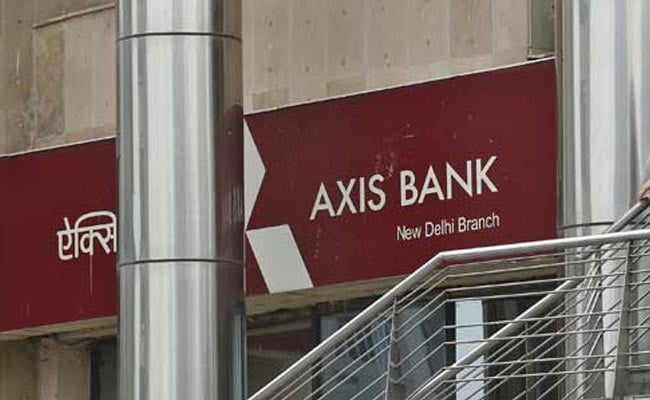 Shares of Axis Bank surged as much as 8 per cent today despite the private lender reporting its first ever quarterly loss on Thursday. Axis Bank's net loss was at Rs 2,189 crore for the fiscal fourth quarter to March 31, said the Mumbai-based bank, which was founded in 1993. Shares of Axis Bank today traded between Rs 534 and Rs 479 on the BSE. Chief executive Shikha Sharma, who is due to step down at the end of December after being at the helm for nine years, said the results were a reflection of the bank's desire to accelerate NPA (non-performing asset) recognition.

"With this accelerated recognition, we believe the NPA recognition phase of this credit cycle is now nearly complete and the focus shifts to resolution," she said.

"Dismal asset quality (multi-fold rise in slippages) took the sheen off of an otherwise operationally steady Q4FY18 (nearly 18 per cent loan growth and sustained momentum in retail franchise), thereby resulting in a loss. Critically, slippages were due to up-fronting of stress from the watch-list and BB and below-rated exposures as per the RBI's recent recognition norms," domestic brokerage Edelweiss said in a note.

"Major part of stress recognition seems to be over, but recovery is expected to take a while," said the brokerage, which has a 'hold' rating on Axis Bank shares, with a target price of Rs 535.

For the March quarter, Axis Bank's loans grew 18 per cent, driven by a 23 per cent rise in loans to retail customers. Its net interest income growth was flat in the quarter, and rose 3 per cent for the full year leading to a net interest margin of 3.44 per cent.


Axis Bank
has seen its non-performing loans jump more than eight times in the past three years to Rs 34,249 crore, or 6.77 per cent of its loan book, at the end of March. In the March quarter alone, it added Rs 16,536 crore in incremental bad loans, which finance chief Jairam Sridharan said was driven by the recent rule changes by the Reserve Bank of India (RBI).
Mr Sridharan predicted net non-performing loans additions in the year to March 2019 will be "significantly lower" than the previous year, while lending growth will be in the "high teens".
At 2 pm, shares of Axis Bank were up 7.9 per cent as compared to a Mumbai market which was up nearly 1 per cent
.

(With agency inputs)