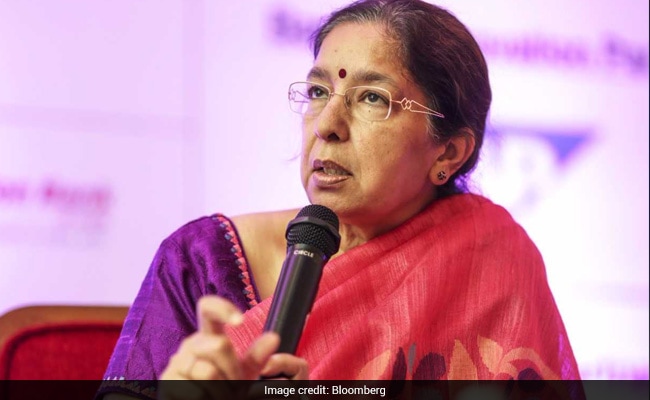 Axis Bank on Monday said that its board of directors has accepted its CEO and managing director Shikha Sharma's
request to reconsider the period of her reappointment
, shortening it to seven months from three years earlier. Ms Sharma had requested the bank's board to reconsider the period of her reappointment. The board's acceptance of her request is subject to approval of the Reserve Bank of India (RBI), Axis Bank further said in a filing to stock exchange BSE. Private sector lender Axis Bank had in December last year informed the stock exchange about the board's decision to reappoint her for a period of three years with effect from June 1, 2018, the filing noted.
Here are 10 things to know about Shikha Sharma's next term:
1. Ms Sharma is due to complete her third term as the CEO of the bank on May 31.
2. The bank had, in July last year, announced reappointment of Ms Sharma as MD and CEO for a fourth term.
3. Axis Bank CEO Shikha Sharma had requested the board to revise the period of her reappointment at the helm from June 1, 2018 to December 31, 2018, Axis Bank said on Monday.
4. She has been the CEO of the third-biggest private sector Indian lender since 2009.
5. She joined Axis Bank in 2009 with a five-year mandate which was subsequently extended.
6. Shikha Sharma joined Axis Bank from ICICI Prudential Life where she was the first managing director and chief executive and replaced PJ Nayak, Axis Bank's first chairman and CEO.
7. Ms Sharma began her career with the erstwhile infra lender ICICI Ltd in 1980 and played a key role in setting up the group's investment banking business.
8. Monday's filing did not elaborate as to why Shikha Sharma wanted her fourth term to be curtailed to seven months from the three years earlier.
9. Axis Bank's NPAs or non-performing assets jumped by over five-fold in recent financial years.
10. Gross NPAs worth Rs 4,110 crore at the end of March 2015 surged to Rs 21,280 crore at the end of March 2017. During this period, its net profit halved from Rs 7,357.8 crore to Rs 3,679.2 crore.
(With agency inputs)