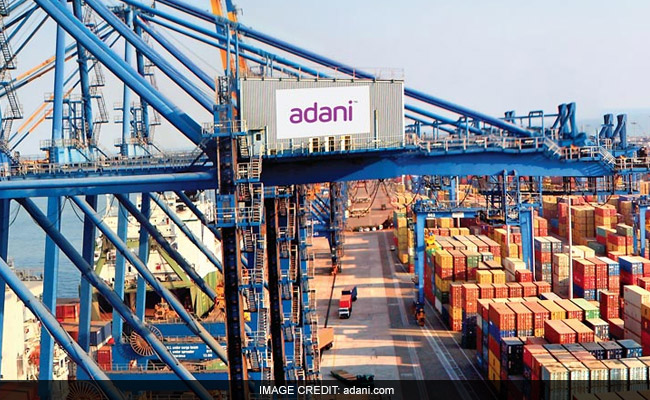 Sydney
: Australians will "fight tooth and nail" against Adani Enterprises' plan to build one of the world's biggest coal mines in Australia, said a delegation of businessmen and conservationists heading to India to demand clean energy from the company.
The group plans to hand deliver a letter to Adani founder Gautam Adani signed by more than 80 business leaders, sporting figures, authors, musicians and scientists, economists and community leaders.
Names include cricketers Ian and Greg Chappell, singer Missy Higgins, author Tim Winton, and Midnight Oil musician and former parliamentarian Peter Garrett.
The delegation led by business and community leader Geoff Cousins has scheduled the trip to coincide with a visit by officials from the Australian state of Queensland where Adani has embarked on the $16-billion Carmichael project.
"We are in India to tell Adani that Australians do not want this coal mine and will continue to fight it tooth and nail," said Mr Cousins.
"Coal is a dirty, dying industry and polls show the majority of Australians are appalled that Adani is getting a A$1 billion ($770 million) handout of public money to finance a project banks won't touch. We would welcome Adani's investment in solar instead."
Adani officials were not immediately available for comment.
Adani has secured the major state and federal government approvals it needs for Carmichael and in December said it would aim to begin construction of the mine in mid-2017.
Calls and emails requesting comment from Queensland officials on the delegation and letter of opposition being delivered to Adani were not answered.
Since Adani launched preliminary works six years ago, the company has battled fierce opposition from green groups who say the project will contribute to global warning.
Environmentalists have successfully lobbied banks not to provide loans and some, including Germany's Deutsche Bank and Commonwealth Bank of Australia, have stated they will not participate in the project.
Whitsunday tourism operator, Lindsay Simpson, said her business had already been affected by global warming that was killing the coral on the Great Barrier Reef and feared a new coal mine in Queensland would damage it further.
"Queensland's tourism industry can't afford to stand by silently and allow projects like Adani's Carmichael mine put our livelihoods and future at risk," Ms Simpson said.
Adani has said the project, comprising six open-cut pits and five underground collieries, would not threaten the reef, and create thousands of jobs while providing India with cleaner burning coal only found in Australia.
Queensland farmer Bruce Currie said the project would affect groundwater if Adani's plans to build new rail infrastructure go ahead, paving the way for further coal mines.
"Agriculture is key to the nation's economy and my farming business is 100 per cent dependent on groundwater," he said.
($1 = 1.3026 Australian dollars)
© Thomson Reuters 2017