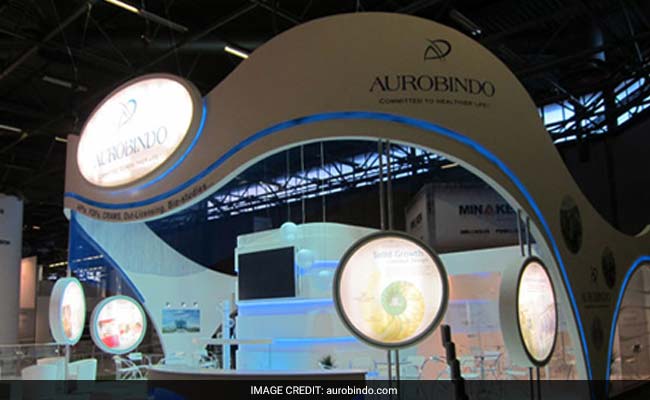 Shares of Aurobindo Pharma rallied as much as 11 per cent to hit intraday high of Rs 568.25 despite reporting a drop in March quarter profit. Aurobindo Pharma post market hours on Monday reported that its net profit in the March quarter fell 4 per cent to Rs 532 crore from Rs 554.77 crore in the same period a year ago. Analysts on an average had expected Aurobindo Pharma to report net profit of Rs 588 crore on sales of Rs 4,014 crore.
Total income was lower by 2.6 per cent for the fourth quarter at Rs 3,682.41 crore, as compared to Rs 3,782.3 crore in the same period of previous fiscal, Aurobindo Pharma said in a regulatory filing.
For the full year, the company saw net profit rising 13.7 per cent at Rs 2,301.2 crore, while total income was up 7.3 per cent to Rs 15,205.75 crore over the previous fiscal.
The Board of Directors have approved second interim dividend of Rs 1.25 per equity share of Re 1 for the financial year 2016-17.
Traders say that surge in today's stock price of Aurobindo Pharma is a combination of back of short-covering and Credit Suisse maintaining its outperform call on the stock.
International brokerage Credit Suisse has maintained its outperform rating on Aurobindo Pharma for a target price of Rs 750 per share.
Shares of Aurobindo Pharma came in high demand as 11.68 lakh shares changed hands on the BSE compared with an average of 3.39 lakh shares traded daily in the past two weeks. As of 11:12 am, Aurobindo Pharma shares traded 8 per cent higher at Rs 555, outperforming the Nifty which was trading on a flat note.