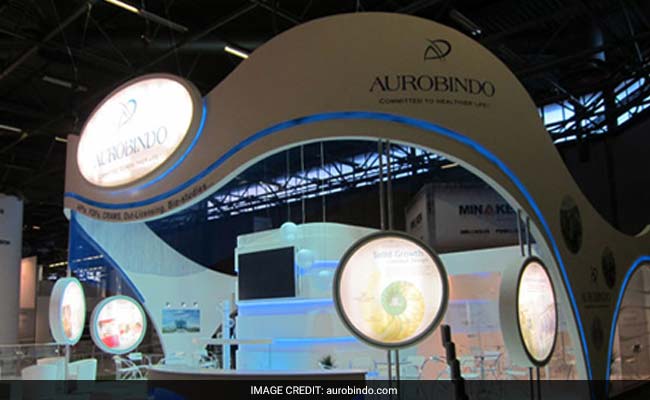 Aurobindo Pharma shares rose as much as 9 per cent on Friday, extending gains to a second straight session after announcement of a $900 million acquisition by the drug maker in the US. At the day's highest point, Aurobindo Pharma shares touched Rs 826.35 on stock exchange BSE, as against Thursday's close of Rs 759.55 - an increase of nearly 9 per cent. On National Stock Exchange (NSE), Aurobindo Pharma stock hit an intraday high of Rs 827.45. Analysts say the deal is expected to boost the drug maker's position in the generic dermatology market.
Aurobindo Pharma had announced the deal before market hours on Thursday. Aurobindo Pharma, through its US subsidiary, said it would acquire the dermatology and generic US oral solids portfolios of Sandoz US - a unit of Swiss pharmaceutical company Novartis - for $900 million in an all-cash deal. The deal includes about 300 products and additional development projects of Sandoz.
Aurobindo Pharma shares closed 9 per cent higher on Thursday. On Friday, the shares were set to close higher for a third session in a row. At the day's highest level, the shares have registered gains of more than 20 per cent. (Also read: Rupee hits 72 mark against dollar for first time ever)
Analysts said the deal was positive for Aurobindo Pharma, which said it would make the company the second largest generic player in the US by number of prescriptions.
"The acquisition will aid the company (Aurobindo Pharma) to further expand its product offerings and move towards becoming a leading player in the generic dermatology market. While this deal is an all-cash deal...we believe that it should not be much of a concern for the company, considering that the acquisition will be EPS (Earnings per share) accretive from first year post acquisition," said Jayant Manglik, president, Religare Broking.
Aurobindo Pharma said the acquisition was in line its strategy to diversify its US business. The acquisition is expected to be completed in 2019. subject to regulatory approvals, and will be EPS accretive from the first year of consolidation.
"Sandoz acquisition seems to be transacted at attractive valuations, which will give Aurobindo higher scale and diversification in US. Although the generics cycle in the US is going through a tough environment, we see Sandoz acquisition as value-accretive," said brokerage Elara Capital, which has a 'buy' rating on the Aurobindo Pharma stock for a target price of Rs 836.
At 1:09 pm, shares in Aurobindo Pharma were trading 6.6 per cent higher at Rs 809.50 apiece on the BSE, whose benchmark index Sensex was up 77 points, or 0.2 per cent, at 38,320.