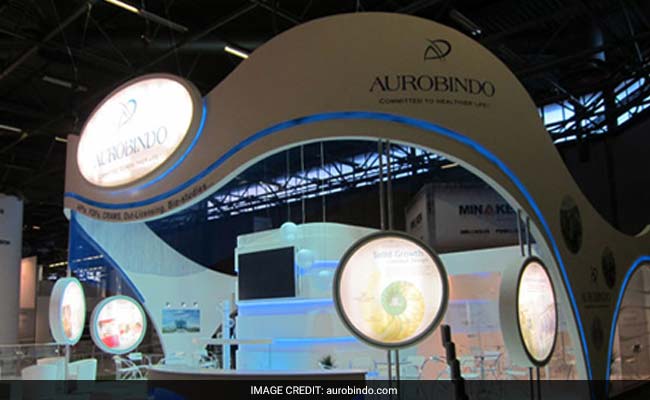 Aurobindo Pharma shares jumped more than six per cent on Thursday, after the Hyderabad-based drug maker announced a $900-million cash acquisition in the US. Aurobindo Pharma shares traded with high volumes, surging 6.3 per cent to touch an intraday high of Rs 739.80 in the first half of the day. Aurobindo Pharma said it will acquire the dermatology and oral solids businesses from Sandoz Inc, USA, a unit of Swiss pharmaceutical company Novartis. Aurobindo Pharma said the deal is worth $900 million on a "debt free and cash free" basis.
"The acquisition announced today is in line with our strategy to grow and diversify our business in the US. Acquiring these businesses from Sandoz will allow us to further expand our product offering and to become a leading player in the generic dermatology market," said N Govindarajan, managing director of Aurobindo Pharma.
Aurobindo Pharma said the acquisition is expected to complete in calendar year 2019 subject to regulatory approval by the United States Federal Trade Commission (USFTC). The acquisition entails "potential upside in near term earn-out and additional potential earn-out on pipeline product in outer years", it noted.
The deal also includes dermatology and generic US oral solids portfolios of Sandoz US, three manufacturing facilities in Hicksville and Melville in New York, and Wilson in North Carolina. Aurobindo Pharma will also get 100 per cent shareholding in Eon Labs Inc, a wholly-owned subsidiary of Sandoz.
This is a carved out business of Sandoz in the US, Aurobindo Pharma said. The net sales of the acquired business were around $1.2 billion for calendar year 2017.
The deal also includes about 300 products and additional development projects of Sandoz and an additional $100 million in performance-based payments, Novartis said. Novartis had earlier this year expressed its intention to sell the Sandoz unit after reporting disappointing sales form the unit.
Aurobindo Pharma shares traded with large volumes after the announcement. By noon, 4.4 lakh Aurobindo Pharma shares had changed hands on stock exchange BSE, as against a two-week average of 2.3 lakh.
Aurobindo Pharma led the pack of drug makers on the NSE, with the Nifty Pharma - a sectoral index comprising pharmaceutical counters - rising more than 2 per cent at the day's highest level.
Meanwhile, the rupee edged up on Thursday, but was still near its all-time lows against the dollar. It has weakened more than 12 per cent against the greenback so far this year. Rupee depreciation boosts profitability of exporters such as pharma companies.
At 12:02 pm, Aurobindo Pharma shares were trading 6.1 per cent higher at Rs 738.50 apiece on the BSE, whose benchmark index Sensex was up 55 points at 38,073.
(With agency inputs)