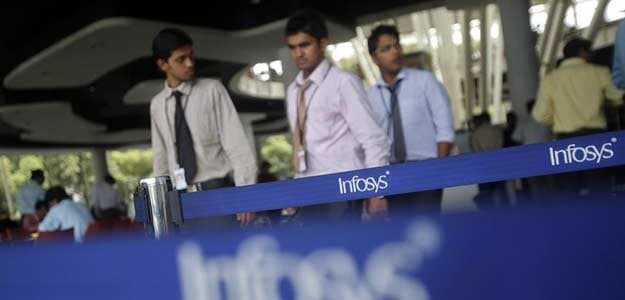 Bangalore: Country's second largest software services firm Infosys on Tuesday said it has brought its attrition rate under control and expects to see a further 200 basis points improvement in the coming quarters.

The firm, which has been facing high attrition in the past few quarters, had an annualised consolidated attrition rate of 19.2 per cent in the quarter under review as against 26.4 per cent in the year-ago period and 18.3 per cent in March 2015 quarter.

"Attrition is under control. This quarter, it has marginally increased but that's seasonal because in quarter one, we see people leaving for higher studies. So when you compare on y-o-y basis standalone, our attrition level has gone down drastically by 900 bps," Infosys chief operating officer U B Pravin Rao said.

At the end of the said quarter, Infosys had 1,79,523 employees with the addition of 3,336 people.

"At a group level, it (attrition) has been historically higher than on standalone basis and we expect to see maybe another 200 bps improvement over the next few quarters. We are extremely comfortable where it is and all the initiatives we did on the talent front have paid off," he said.

On standalone basis, the company's attrition dipped to 14.2 per cent in the said quarter from 23.4 per cent in the year-ago period and 13.4 per cent in March 2015 quarter.

Talking about acquisitions, Infosys CEO and managing director Vishal Sikka reiterated that the company is looking at buying small companies working on innovative technologies.

"We do want to acquire innovative companies, small ones. We do not want to acquire yesterday's technologies; we want to acquire companies that will be relevant to us in the future. We do not want to acquire revenues or market share," he said.


Mr Sikka added that the acquisition should help in getting capabilities that will help advance its growth agenda.
"We are very confident of our organic strategy, which we want to compliment with select acquisitions of great companies as we see them... (We aspire that) by 2020, $1.5 billion out of $20 billion coming from acquisitions," Mr Sikka said.
He added that the company is on track of its aspiration to garner $20 billion in revenues by 2020.
Infosys expects $1.5 billion to come from new acquisitions, U$2 billion from new technologies and the remaining $16.5 billion from the traditional business.
Infosys on Tuesday reported close to 5 per cent increase in consolidated net profit to Rs 3,030 crore for the quarter ended June 30, while its revenue was up 12.4 per cent to Rs 14,354 crore.
"We had expected to reach industry-leading growth by mid next year. We are on track for that," he said.
Infosys is targeting growth of 10-12 per cent (in constant currency) this year. Industry body NASSCOM has said it expects the industry to grow at 12-14 per cent this year.