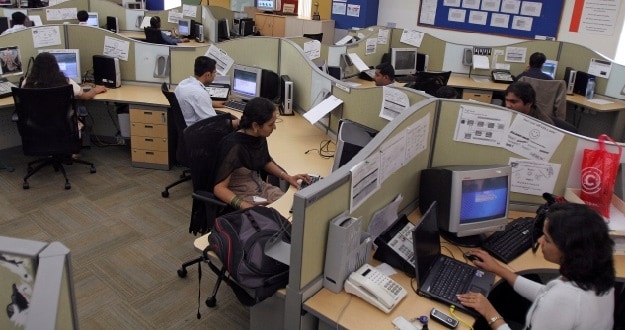 Mumbai: The attrition level across sectors is likely to rise to up to 20 per cent in 2015, as a lot of jobs will be available following improving economic conditions, according to industry experts.
"With market being upbeat and lots of jobs being available, there will an increase in the overall attrition percentage. We expect the attrition to be in the range of 15-20 per cent across sectors," PeopleStrong HR Services co-founder and CEO Pankaj Bansal told PTI.
Sectors like ITeS (IT-enabled services), software and IT would lead the way primarily because of high entry level attrition, he added.
Echoing similar views, executive search firm GlobalHunt's managing director, Sunil Goel, said international economic recovery and market stability will attract a large pool of start-ups in the market and the talent pools will move from the existing industry-specific organisations.
"The attrition that was almost static at leadership level will see some movement and also increase at mid and lateral level. Attrition will grow to 15-20 per cent and especially in sectors like IT, ITeS it can go up to 20-25 per cent," he added.
However, industries like pharmaceuticals, FMCG, aviation, agriculture will have lesser attrition, he said.
"It will be interesting to watch the manufacturing sector due to 'Make in India' approach by the government, since this industry used to face least attrition but with new projects coming in can take it to the highest attrition affected industry, however, we have to see if it happens this year or in 2016," Mr Goel said.
TeamLease Services senior general manager-EMPI Hussain Tinwala said the buoyant business and hiring sentiments seems to have had a negative impact on the retention levels.
"This has led to a growth in the attrition. The attrition level for previous year was around 5-6 per cent overall, which will go up to 8 per cent this year," he added.
PSU sectors, however, will continue to be the lowest in attrition because of their stronger branding.
"Candidates from private sector applying for PSU jobs is higher at junior and mid segment. Besides sectors like automobile OEM's, infrastructure, CRO would also witness less attrition due to lack of industry growth," he said.
He also said that the high rate of attrition will have an impact on the smooth functioning of the business.
Mr Goel said higher attrition always increases the cost for the organisation in terms of recruitment and training the resources and transitions, also creates the leakages of the information and business to the competition.
"It will be a tough time for HR to keep employee motivation and engagement at the highest levels to minimize attrition and at the same time increasing the productivity," he opined.