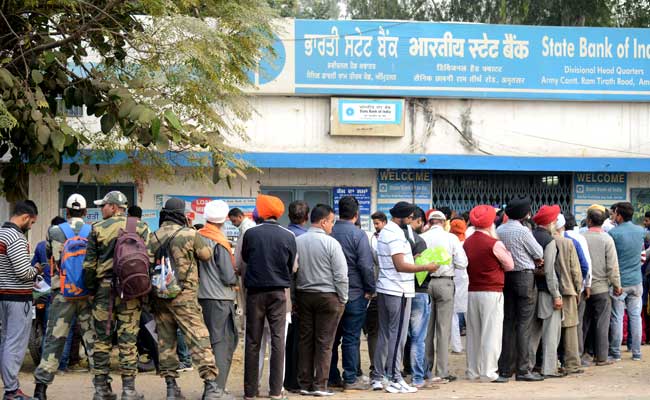 After a review of the availability and distribution of all denomination of bank notes, the finance ministry on Sunday increased the limit on ATM and bank withdrawal limits.
Here are 10 updates:
ATM withdrawal limit has been hiked to Rs 2,500 from Rs 2,000 per day per card.
For old Rs 500 and Rs 1,000 notes, the exchange limit at banks has been increased from Rs 4,000 to Rs 4,500.
The last date for submission of the annual life certificate for the government pensioners, which is required to be submitted in November every year, has been extended up to January 15, 2017.
The RBI has already stared the issuance of the new series of Rs 500.
Banks are shut today after being open over the weekends and long queues were seen outside ATMs.
The weekly limit of Rs 20,000 for cash withdrawal from bank accounts has been increased to Rs 24,000.
The limit of Rs 10,000 per day for cash withdrawal from bank accounts has been removed.
In the first four days ( from November 10th to 13th , up to 5 pm ) about Rs 3 lakh crore of old Rs 500 and Rs 100 bank notes have been deposited in the banking system.
And about Rs.50,000 crore has been dispensed to customers by either withdrawal from their accounts or withdrawal from ATM's or by exchange at the counter.
The government has extended the date for acceptance of old Rs 500 and Rs 1,000 notes for public utility and fuel payment till November 24.
(With Agency Inputs)