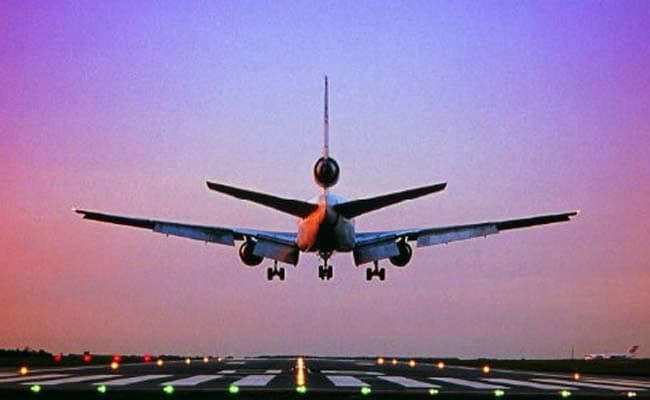 Excise duty applicable to aviation turbine fuel (ATF) or jet fuel has been cut, the government announced on Wednesday. The Revenue Department, under the Ministry of Finance, said in a notification that excise duty of 11 per cent will be applicable on ATF, as against the existing 14 per cent. The new rate of excise duty will take effect on October 11, 2018, the official statement said. The move is expected to bring down fuel prices for the country's aviation industry, which has been hit hard by high fuel prices.
Here are 10 things to know:
The government said it is "satisfied that it (the reduction in excise duty on jet fuel) is necessary in the public interest".
The move came at a time ATF prices have touched multi-year highs. This month, jet fuel prices hit their highest level since January 2014 amid soaring crude oil prices and depreciation in the rupee to all-time lows.
ATF price in Delhi currently stands at Rs 74,567 per kilolitre (Rs 74.56 per litre), and Rs 74,177 per kilolitre in Mumbai.
Jet fuel prices have been on an upswing since July last year, being raised every month except in July 2018.
Last month, the government introduced a basic customs duty of 5 per cent on import of aviation turbine fuel, as part of its effort to bring down non-essential imports to contain the current account deficit and capital outflows.
However, that move was expected to have no significant impact on the carriers, according to analysts.
Imports account for less than 5 per cent of domestic jet fuel consumption.
Government data reviewed by news agency Reuters showed the country's annual jet fuel consumption in the fiscal year ended March 31, 2018 stood at 7.6 million tonnes, while imports in that period were just 2,91,000 tonnes.
The civil aviation market is facing high competition amid robust passenger traffic.
Domestic airlines carried 913.95 lakh passengers from January to August this year, as against 754.11 lakh in the corresponding period a year ago - an annual growth of more than 21 per cent, according to aviation regulator DGCA or Directorate General of Civil Aviation.