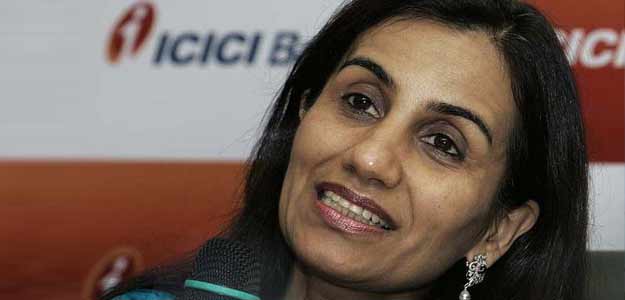 Davos: As the Indian economy gathers momentum, it will reflect in banks' asset quality while the issue of over-leveraging by corporates is also expected to get corrected going ahead, top banker Chanda Kochhar said.
"Banks have restructured a number of loans in the current economic cycle and banks will have to closely monitor the performance of their restructured loans," ICICI Bank's CEO and MD said.
"As the recovery in the growth of the Indian economy strengthens, it will start reflecting in banking asset quality with a lag," Ms Kochhar told PTI in an interview.
Ms Kochhar, who is here to attend the WEF Annual Meeting, was responding to a query on the problems of bad loans in the Indian banking sector.
On a question of RBI having warned about over-leveraging and huge share pledging of shares by promoters of the companies, Ms Kochhar said, "It is true that leverage in some companies and sectors is high.
"But this has to be seen in the context of large investments made by these companies; weak equity markets prior to the current year; slowdown in growth; high interest rates; and delays in project completion & cash flow generation.
"However, we must remember that good assets have been put on the ground. Our demography also ensures that there is enough demand for their output. So, the key is to get these assets working and generate revenues.
"As these issues correct, I would think the leverage will also start correcting. We have also seen some companies beginning to reduce leverage by monetising assets."
The Reserve Bank recently also warned of contagion impact for the entire banking sector in the event of one bank facing some serious problem, due to their inter-connectedness.
Asked about the possible steps required to check any such systemic risk, Ms Kochhar said, "In any banking system, all banks are closely connected through the payments system, inter-bank exposures and so on.
"This is where the strength of regulation & supervision comes in. I do not see any systemic risk in the banking system. Overall credit/ GDP in India is much lower than many other countries, and the regulations on capital & other areas are very prudent."
"RBI has been an effective regulator and I am sure that it would continue to be watchful to ensure that no systemic shocks occur," she added.