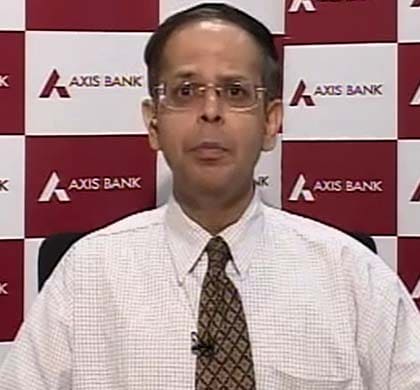 Highlights
The week ahead should see some event-based moves with all eyes on global central banks.
Tokyo:
Asian shares extended their gains on Monday, supported by expectations the U.S. Federal Reserve and European Central Bank will act to support their fragile economies, but the euro fell as caution kept a firm grip on sentiment.

European stocks look set to open firmer, but U.S. stock futures eased 0.3 percent, signalling a weak start on Wall Street. Financial spreadbetters called the main indexes in London, Paris and Frankfurt as much as 1.1 percent higher at the open.

MSCI's broadest index of Asia-Pacific shares outside Japan rose as much as 1.2 percent to a three-week high, after posting its biggest daily rise in a month on Friday with a 2.2 percent climb.

Korean shares touched their highest in four weeks while Australian shares rose to their highest in more than two months. Japan's Nikkei stock average was up 0.4 percent after hitting a one-week high.

"Once again we've just seen the market prepping itself for renewed growth coming through after the European Central Bank meets on Thursday and decides what they're going to do to help restimulate the economy," said Juliana Roadley, market analyst at Commonwealth Securities.
ECB President Mario Draghi pledged last week he would do whatever it takes to safeguard the single currency, triggering a turnaround in market sentiment after a recent sell-off and set the tone for some recovery in risk appetite.

His comments raised hopes the ECB, which holds its policy meeting on Thursday, will act to ease borrowing strains for Spain and other highly indebted countries by resuming its bond buying programme.

Markets will keep a close on eye Italy's auction of up to 5.5 billion euros in bonds on Monday to see if rising expectations of bolder ECB policy moves could help ease benchmark 10-year yields.

Investors were not fully convinced, however, amid uncertainty about specific action.

The euro fell 0.4 percent to $1.2287, well below a three-week high of $1.2390 touched on Friday. It slid to a two-year low around $1.2042 last week before Draghi's comments.

The dollar index, measured against a basket of major currencies, inched up 0.1 percent, crawling away from Friday's three-week low, while the Australian dollar, which benefits from an improvement in risk sentiment, slipped from the day's high at $1.0498.

Jeff Sica, chief investment officer of Sica Wealth Management, was sceptical the optimism would be sustained.


"The problem being that central bankers do not have the ability to do 'whatever it takes' to save the euro. They only have the ability to undermine their credibility by making promises they cannot keep," he said, adding that the euro's recent strength has been based on short covering and its short term appreciation would be temporary.
HOPES FOR FED
The U.S. central bank also holds a policy meeting on Tuesday and Wednesday, with speculation rising the Fed might do more to bolster recovery, after data showed U.S. second-quarter gross domestic product expanded at a 1.5 percent annual rate, the weakest pace of growth since the third quarter of 2011.
Growth was weak enough to support the Fed's commitment to an exceptionally long period of nearly zero rates, but more worring was weakness this quarter, said Richard Hastings, macro strategist at Global Hunter Securities.
"The Fed's real catalyst comes from the most recent data in July, for Q3, which suggests a truly weaker story with greater risks of the U.S. drifting towards growth rates of 0.5 percent and nearly recessionary conditions in Q1 2013," Hastings said.
U.S. Treasury Secretary Timothy Geithner will fly to Germany to meet with his German counterpart and Draghi later on Monday.
Asian credit markets firmed slightly, narrowing the spread on the iTraxx Asia ex-Japan investment-grade index by 3 basis points.
Oil rose on stimlus hopes, with Brent up 0.2 percent at $106.70 a barrel and U.S. crude up 0.4 percent at $90.51 a barrel.
Copyright Thomson Reuters 2012