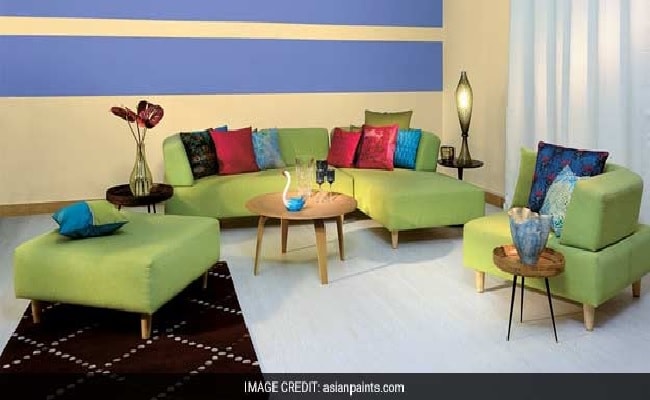 Leading paint maker Asian Paints registered a net profit of Rs 870 crore in the January-March quarter of the financial year 2020-21, compared to Rs 480 crore in the corresponding quarter of the previous fiscal, marking a growth of 84 per cent year-on-year. The company's revenue from operations on a consolidated basis stood at Rs 6,651.43 crore, compared to Rs 4,635.59 crore in the year-ago period. The revenue rose more than 43 per cent in the quarter-ending March'21 of the fiscal year 202-21.
Asian Paint's total income for the fourth quarter of fiscal 2020-21 stood at Rs 6,726.84 crore, compared to 4,691.39 crore in the year-ago period. The profit before tax (from the continuing operations) increased 18.4 per cent to Rs 4,304.35 crores from Rs 3,633.99 crores, according to the company's statement.
''The domestic decorative business delivered a stellar performance registering a 48 per cent volume growth in the quarter, led by robust growth in the premium and luxury product range. The home improvement business also grew in a big way, registering record sales for the quarter aided by the foray into the home décor business,'' said Amit Syngle, Managing Director & CEO, Asian Paints Limited.
According to a regulatory filing by the firm to the BSE, Asian Paint's board of directors recommended a final dividend of Rs 14.50 per equity share. The company distributed its first interim dividend of Rs 3.35 per equity share in November 2020 for the financial year 202-21. According to the statement, the total dividend of Rs 17.85 per equity share was distributed for fiscal 202-21, and the dividend payout ratio was 56.1 per cent.
Asian Paints, the multinational paints company, along with its subsidiaries have operations in 15 countries across the world with 26 paint manufacturing facilities, providing services to consumers in more than 60 countries.
On Wednesday, May 12, shares of Asian Paints settled 0.02 per cent lower at Rs 2,556.10 apiece on the BSE.