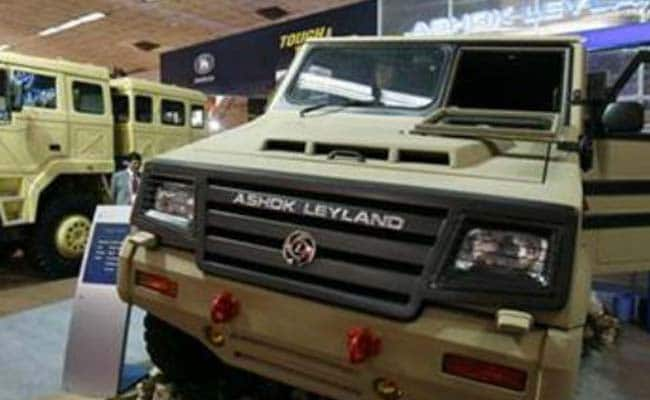 Ashok Leyland's earnings in the current fiscal may fall by around 8 per cent on account of merger with Hinduja Foundries, said domestic brokerage Religare in a report.

In a release to Bombay Stock Exchange on Thursday, Ashok Leyland said that another Hinduja group company, Hinduja Foundries will be merged with itself.

Shareholders of Hinduja Foundries will get 40 shares of Ashok Leyland for every 100 equity shares of the company.

Hinduja Foundries had reported a loss of Rs 37 crore for the quarter ended June 30, 2016. Religare said the annualised loss of Hinduja Foundries could be around Rs 120 crore.

"While Ashok Leyland is confident that Hinduja Foundries' operational performance will improve going forward, based on the Q1FY17 net loss of Rs 120 crore (annualised), the merger implies earnings dilution of around 8 per cent for the heavy commercial vehicle maker in FY17," Religare said in a note.


Hinduja Foundries has been making losses since FY2012 and has required capital infusions for the continuation of business, the brokerage said. In FY2016, it shut its Ductron Castings Unit and offered voluntary retirement to over 300 employees at the unit in Hyderabad which caused Rs 96 crore of exceptional losses for the fiscal, the brokerage added.
However, Ashok Leyland management expects that the merger would be earnings accretive in 2-3 years based on the measures put in place by Hinduja Foundries in the past few months.
Ashok Leyland shares closed 4.32 per cent higher at Rs 84.60 while Hinduja Foundries shares ended down 0.14 per cent at Rs 35.7. In comparison the broader Nifty closed 0.33 per cent higher on Monday.