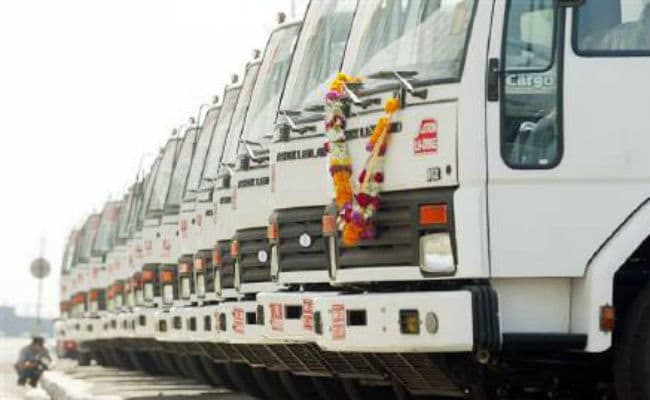 New Delhi:
Hinduja Group flagship Ashok Leyland on Friday said it has completed the acquisition of Nissan Motor Company's stake in each of the three joint ventures (JVs) formed between them.
The Chennai-based firm has acquired Ashok Leyland Nissan-Vehicles Ltd, Nissan-Ashok Leyland Powertrain Ltd and Nissan-Ashok Leyland Technologies Ltd.
"This is an important milestone in the history of Ashok Leyland. We are very positive on the future of the LCV business which is growing," Ashok Leyland Chief Executive Officer and Managing Director Vinod K Dasari said in a statement.
"While we have acquired 100 per cent ownership of the JVs, we will continue to be associated with Nissan for the technology of the existing Dost, Partner, and Mitr models," he said, adding that these are very important products for the company and hold tremendous potential both within and outside India.
"Our association with Nissan continues in a new relationship," Dasari said.
In September, Ashok Leyland and Nissan had announced reaching a new arrangement in which Nissan would transfer its ownership in the three JVs to Ashok Leyland subject to statutory approvals.
"With all necessary statutory approvals now in place the acquisition was completed for a consolidated consideration of Rs 3 paid by Ashok Leyland for all the shares of the three JVs," Ashok Leyland said.
Under the new arrangement, Ashok Leyland will continue to build, under a licensing agreement, the successful Dost, Mitr, and Partner light commercial vehicles, which are based on Nissan's design, engineering and technology.
Servicing and parts availability for customers will be ensured by a technical support arrangement. In addition, the two companies have agreed to continue a deal to procure made-in-India parts to Nissan.
(This story has not been edited by NDTV staff and is auto-generated from a syndicated feed.)