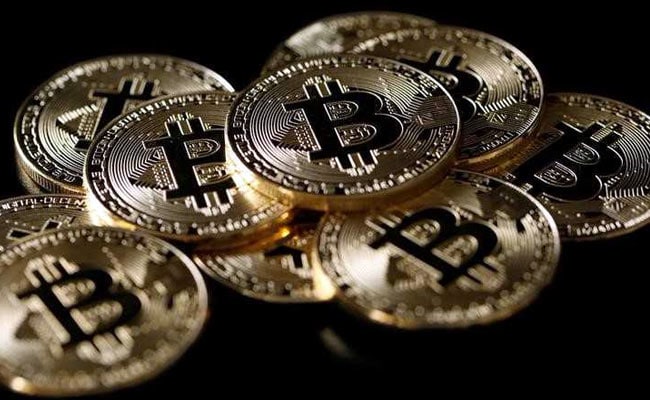 A day after the union budget 2018, all cryptocurrencies went for a free fall on Friday. Bitcoin prices fell 7% to trade at $8,700 on Friday. On BitStamp, the bitcoin prices traded at $8,800. Barely four days ago, the bitcoin prices were trading past $11,000 (27% more than the Friday price). Union Finance Minister Arun Jaitley on Thursday announced that virtual currencies are no legal tender. He also said that the proliferation of its use for illegitimate financing will be curbed. Following this, the bitcoin prices fell significantly on Thursday. In Indian bitcoin markets, bitcoin trades for Rs 6,13,000 on Coinsecure.
On Friday, the Income Tax (I-T) department issued a few lakh notices to those who have put their funds in bitcoins. The department is working to obtain taxes that are due on these investments, the CBDT chief chairman Sushil Chandra said. He said that it has come to notice that the bitcoin merchants and traders did not pay advance tax on the benefits which they have accrued. Some others have not explained these investments in their tax returns in the past.
The department had conducted pan-India surveys at these exchanges in December last year. "We have issued notices (to investors) and they (many of them) have agreed to pay taxes. We will definitely take taxes as far as the money is concerned which is invested (in bitcoins trade) and is unexplained," he said.
Ethereum on Friday witnessed a steep fall as it plunged 16% to $940 on Friday. Barely five days ago, the ethereum prices on Bit Stamp were trading at $1,191 (27% more than Friday's price).
Ripple prices fell 13% to trade at $0.88 on Friday. Barely two days ago, on January 26, ripple prices were trading at $1.18, which is 34% higher than the Friday's prices. Cardano prices also fell 20% to trade at $0.35. Neo fell 8% to trade at $120 on Friday, as per the data on CoinMarketCap. Litecoin, another famous cryptocurrency, fell 10% to trade at $134.