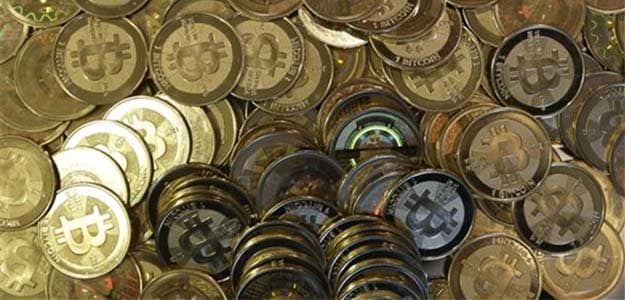 New Delhi:
As regulatory glare increases on the bitcoin globally and exchange rates of the cyber currency become extremely volatile, Indian authorities may soon issue a public advisory to warn against potential risks associated with this new digital currency concept, according to sources.
(Read: What bitcoin really is and how it is used)
While authorities and experts are becoming more worried about its potential money laundering risks, there are also concerns about this new phenomenon snowballing into an 'e-ponzi' or an electronic version of investor fraud, given the growing promotion of bitcoin as an investment product without any enabling regulations for them.
"At least a public advisory may be issued soon to warn against possible risks associated with bitcoins," a senior official said, while adding that the pressure has increased on regulatory and enforcement agencies in India after latest moves by China and France on this front.
"The fact remains that regulators are scrambling for ways to regulate this entire gamut of digital currency, as it is a totally new concept in India and even the jurisdiction is not clear as yet on who should regulate them," he said.

While the US has declared that all prevailing money laundering laws would apply to bitcoins, China has asked its banks and other financial institutions not to deal in bitcoins and the public has been asked to do so at their own risk.
(Read: Bitcoin suffers new setback as China says no)
Besides, France last week warned its banks about risks related to bitcoins.
At the same time, the experts are also raising concerns about cyber security issues, given the huge scope of money laundering and other illegal activities through use of an unregulated digital currency concept.
"The real fear is that Bitcoin can be used to help money laundering," said V Rajendran, advocate and President, Cyber Society of India.
"The concept of a digital currency, unregulated by any monetary authority, is a recipe for disaster. The RBI must step in and regulate this immediately. Lured by so-called appreciation in bitcoin value, people may invest in this and risk losing everything," he added.
After a phenomenal surge in the exchange rate for bitcoin from little over $200 to well past $1,000 during
November, the rates have seen an extreme volatility over the past few days - falling suddenly to near $800 amid China's move and then soaring past $1,200 level.
"Bitcoins have no backing of any government which means in the event of a liquidity crisis, nobody is bound by law to help," said S N Ravichandran, an anti-cyber crime expert who helps police and other authorities regularly.
"The source of traditional hard currency converted into bitcoin is unknown, no records are being kept. So, Bitcoin can very well be used to finance terror."
"We know what happened with Liberty Reserve, another digital currency. China and France have warned its banks from dealing with Bitcoin," he added.
The US authorities have charged Liberty Reserve of operating as a global banker for criminals and of laundering over $6 billion of crime proceeds. Incorporated in 2006, it had over a million users, including one-fifth in the US.
Bitcoin came into existence in 2009 and the current number of bitcoin units generated so far stands at about 12 million. However, only a small number of bitcoins are being used for real commercial and retail purposes and a majority of transactions are happening for speculative investments.
According to internet security firm Trendmicro, the Liberty Reserve crackdown by law enforcement agencies has "caused cyber criminals to scramble for alternative currencies".
"They had to resort to other means like using bitcoins to continue their operations."
Two other internet security service providers, Symantec and McAfee have also red-flagged issues concerning Bitcoins. Adding to the challenges before the regulators, this e-currency is already being accepted by some online retailers in countries like the US, China and a few others, for various purposes including pizza delivery.
Hardly three years into existence, bitcoin has already become the world's most expensive currency with a per unit value of over $1,000, or about Rs 63,000.
Those looking at this new phenomenon include almost all financial sector regulators as also agencies mandated to handle economic crimes, such as the Reserve Bank of India (RBI), the Securities and Exchange Board of India (Sebi) and various agencies under the Finance Ministry, according to a senior official.
"As of now we don't regulate bitcoins, but are observing developments," an RBI spokesperson recently said.
While regulators are tight-lipped about their plan of action, a senior official said that one possible way forward can be following the US, where authorities have decided to subject bitcoins to money laundering rules applicable to all other financial transactions in the country.
Regulators are also looking into claims being made by some entities of being registered bitcoin exchange providers, although they might have merely registered as a company with the Registrar of Companies for generic business purposes. To make things worse, this virtual currency has become new
tool for fraudsters who are promoting bitcoins as the next big investment products with unlimited returns.
A few complaints have already poured in about bitcoins being used by some operators in certain new-age and e-versions of multi-level marketing or ponzi schemes.
Regulators fear that this new phenomenon can give rise to a new kind of illegal investment schemes that could be very difficult to track and clamp down. This is because there is almost zero physical activity when dealing in bitcoins and nearly all transactions take place in the electronic format.
Being an 'open source' product, bitcoin can be mined by anyone through a complex computer software through solutions shared on an entire network, although the process is complex and such 'mining' can be done only on very powerful computers.