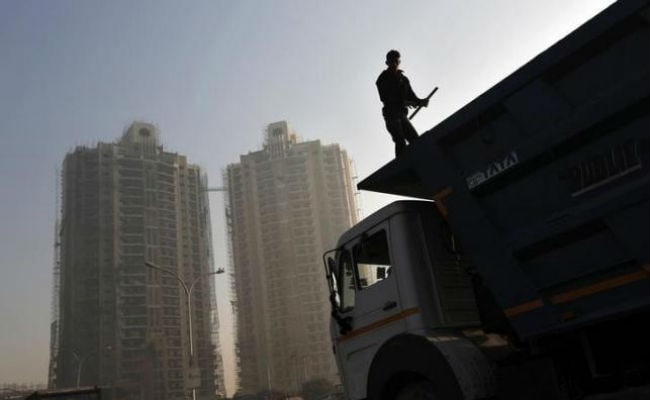 New Delhi:
The economy is facing multiple headwinds and there is a need to attack them on various fronts, Chief Economic Adviser Arvind Subramanian said today. "We have lots of challenges ahead... we have seen growth slowing down and investment not picking up. So, we have to attack this problem on many fronts -- exchange rate, public investments while maintaining macroeconomic stability," he said.He also identified stressed assets as a key area of concern.
His statements came soon after the government decided to give him a one year extension.
On the appreciation of the rupee, Subramanian said all emerging economies face this problem, with a surge in capital inflow putting pressure on the exchange rate. "All countries struggle with this challenge.
Different countries take measures based on their trade-offs and objectives. What the RBI has been doing is to stem appreciation of the rupee," he pointed out. The big appreciation in the rupee between January and April impacted both exports and imports, he said, adding that the RBI has been intervening in the forex market for the past three months.
He is hopeful of moderation of forex in coming days. Putting up a smart resilience against heightened global volatility, the rupee yesterday clawed back its lost territory to recover from its near six-month low and ended a marginal 2 paise higher at 64.79 per dollar.
On the stimulus package, the CEA said, it is being worked out and an announcement will be made at an appropriate time. Speculations are rife that government is planning to provide a huge stimulus to various sectors, including power and railways, to revive growth, which hit a 3-year low of 5.7 per cent in the April-June quarter.
Two years ago, India was touted as a rare bright spot in a gloomy global economy, with GDP growth outpacing a slowing China. But since early 2016, growth has slackened for six consecutive quarters, with India losing the fastest growing economy tag to China for the second straight quarter.
Sources said the government is keen to address structural problems facing the economy as well as transient issues with the implementation of the Goods and Services Tax (GST). GST is touted to boost growth by up to 2 percentage points, but technical glitches in the first two months of the rollout have created a scare that revenues may fall way short of expectations.
The government is concerned at the stuttering growth despite a benign macroeconomic environment with easy money flowing in, global growth reviving, government revenues looking solid, deep foreign exchange reserves, reasonable oil prices and a decent monsoon keeping food prices in check.
Besides a falling GDP growth rate, exports are facing strong headwinds and the industrial growth is the lowest in five years.
The current account deficit (CAD) -- the difference between inflow and outflow of foreign exchange -- rose to 2.4 per cent of GDP in April-June.