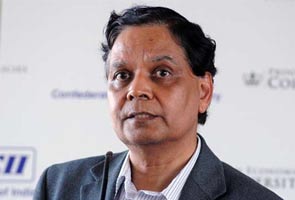 Noted economist Arvind Panagariya on Tuesday took charge as the first vice-chairman of the newly-created NITI Aayog.
NITI Aayog has replaced the 65-year old Planning Commission. The government had notified the Cabinet resolution (on January 7) regarding the constitution of the National Institution for Transforming India (NITI) Aayog which was approved by the Prime Minister on January 1.
The earlier Planning Commission had a deputy chairperson at the helm, with Prime Minister as its chairperson.
Mr Panagariya, a professor at Columbia University, is known for his market-friendly views. Panagariya has earlier been the Chief Economist of the Asian Development Bank and a Professor of Economics and Co-director, Centre for International Economics, University of Maryland at College Park.
Holding a Ph.D degree in Economics from Princeton University, Mr Panagariya has also worked for the World Bank, International Monetary Fund, World Trade Organisation, and the United Nations Conference on Trade and Development (UNCTAD) in various capacities.